Step One
Navigate to https://labspace.sfsu.edu and log in using your 9 digit SF State ID and password.
Step Two
On the screen you will see the applications that you added to your "Favorites". To be able to see all your applications, you will need to click on the "Apps" icon in the toolbar at the top of the screen.
Step Three
Click on the "Details" blue link next to the application you want to add to your Favorite apps list, for example SPSS.

Step Four
Click on the "Add to Favorites" button.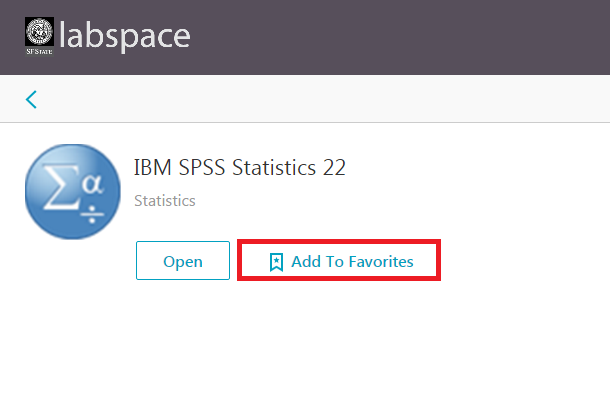 You will be able to see the application in your "Favorites" page.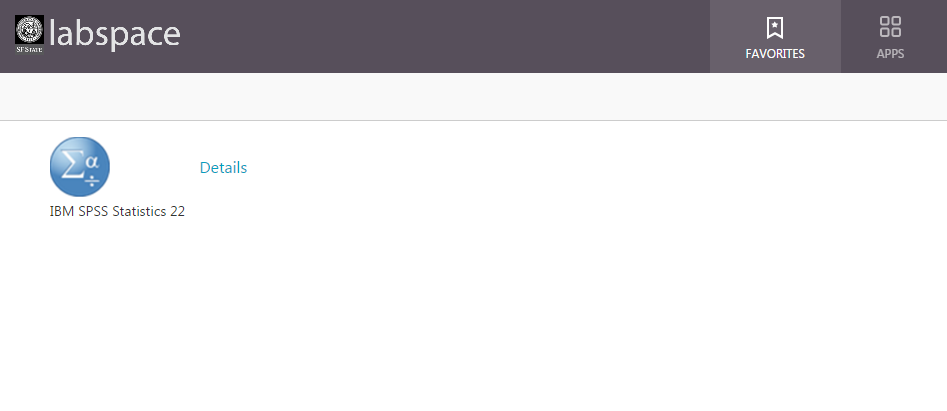 For additional assistance, contact Academic Technology: (415) 405-5555, at@sfsu.edu, LIB 80