Step One
Open your Outlook Web App.
Step Two
Click on "Calendar" on the toolbar at the top-right of your screen.

Step Three
Right-click on "Calendar", found under "My calendars" on the left-side bar. Please note that the box next to "Calendar" needs to be checked.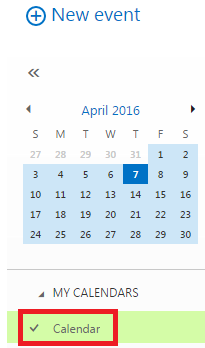 Step Four
Click on "Share calendar"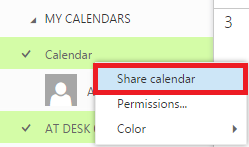 Step Five
Type the name of the person you want to share your calendar with.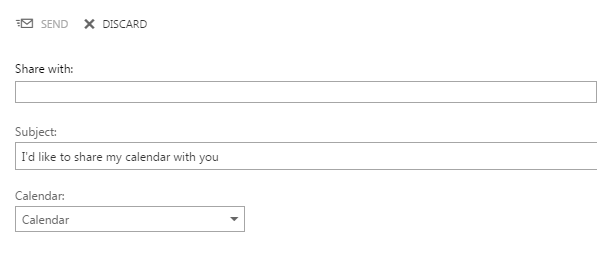 Step Six
Once the person is found in the address book, you can set the permission level you want to grant him/her from the drop-down menu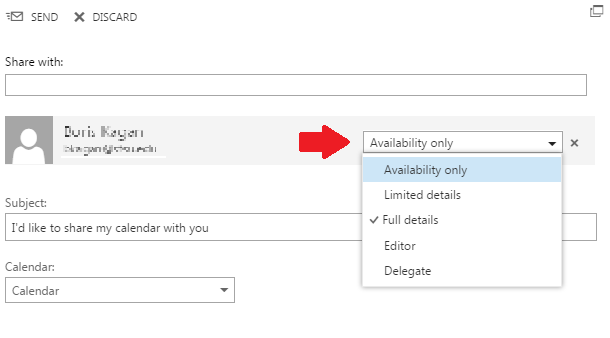 For additional assistance, contact Academic Technology: (415) 405-5555, at@sfsu.edu, LIB 80