Below are a few best practices for recording video, regardless of video solution or platform you decide to go with.
Table of contents
Recording on a mobile device
It is important to hold your mobile device the correct way to create a video that will play back in the correct orientation. Recording vertically or with your phone upside down will result in a video rotated the wrong way inside of iLearn.

Phones should be held with the bottom of the phone on the right hand side. Vertical videos and videos with the bottom of the phone on the left will result in incorrectly rotated video submissions. On an iOS device, the record button follows the bottom of the phone. The record button should be on the right hand side. If you are using the front facing or "selfie" camera, make sure the bottom of the phone is on the left.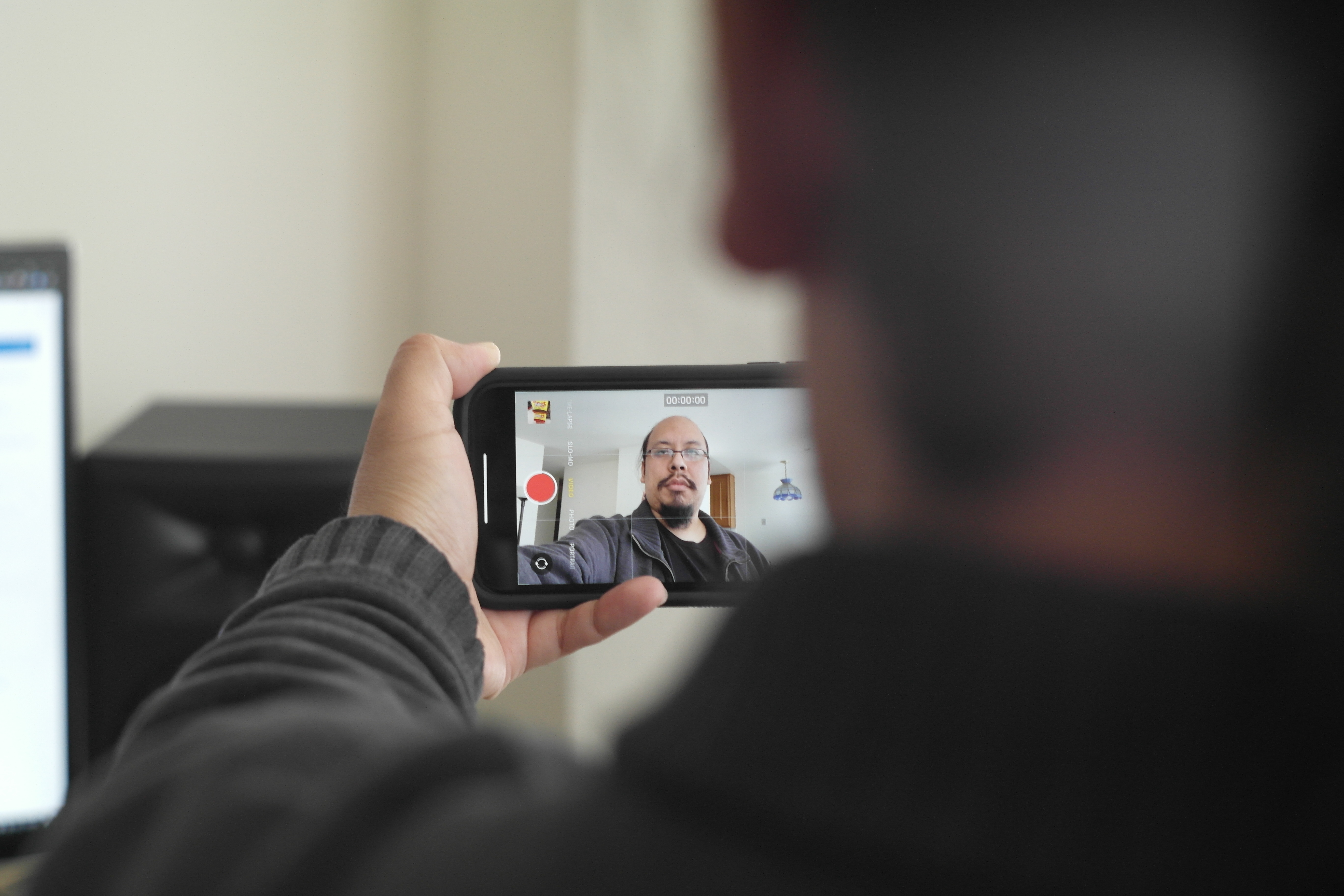 Make eye contact with your camera
Making eye contact with your camera will ensure a proper eye-line with your viewers. Make sure you make eye contact with your device's camera rather than looking at the screen to make sure your eyes are pointed in the right direction according to your audience.
Example 1: Looking at the device's screen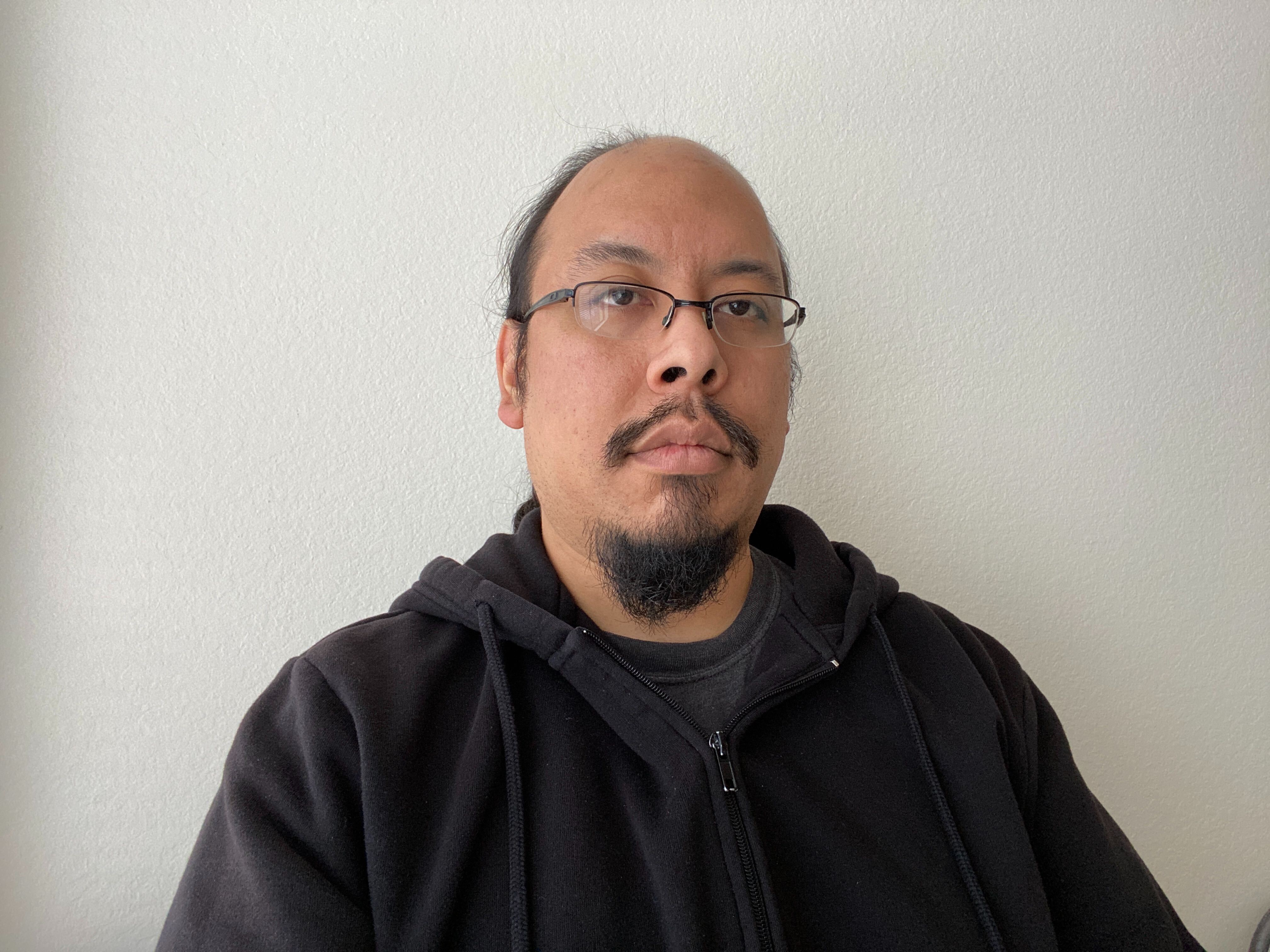 In the photo above, the subject is viewing the device's screen rather than the camera.
Example 2: Looking at the device's camera
In the photo above, the subject is looking at the camera's lens, giving the appearance of making eye contact with the audience.
Audio considerations
For best results, make sure you are recording in a quiet space and that you speak loudly and clearly enough to be heard on your device's microphone.
Microphones
Using a separate microphone to your device's built-in microphone may yield a higher quality recording.
Option 1: Headphones with a microphone built-in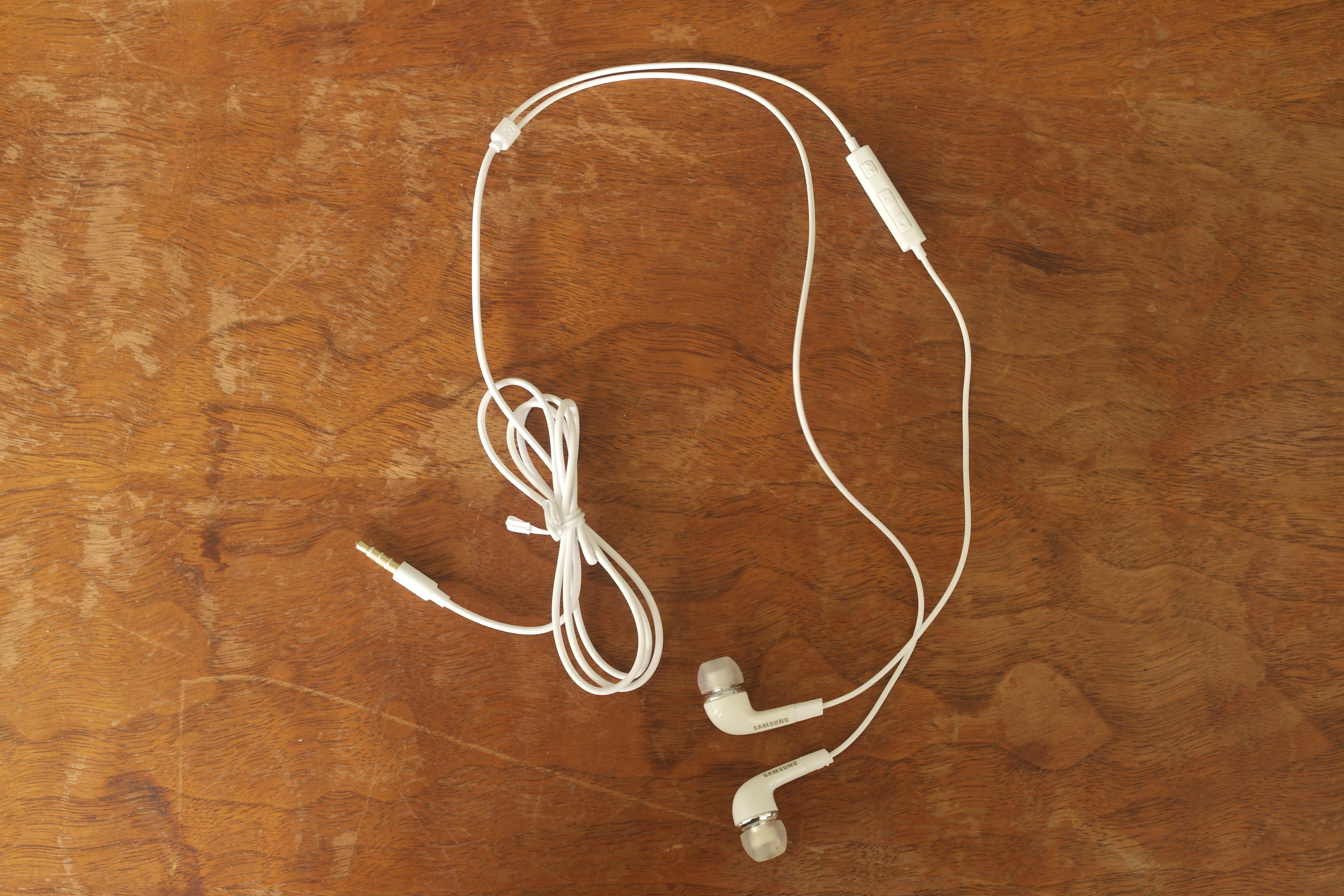 Headphones with a built-in mic, like the kind that come with many smartphones, are a quick and easy way to improve your audio quality without having to spend on extra equipment. If you own a smartphone, you very likely have a pair of these stashed away in a drawer somewhere.
Option 2: A bluetooth headset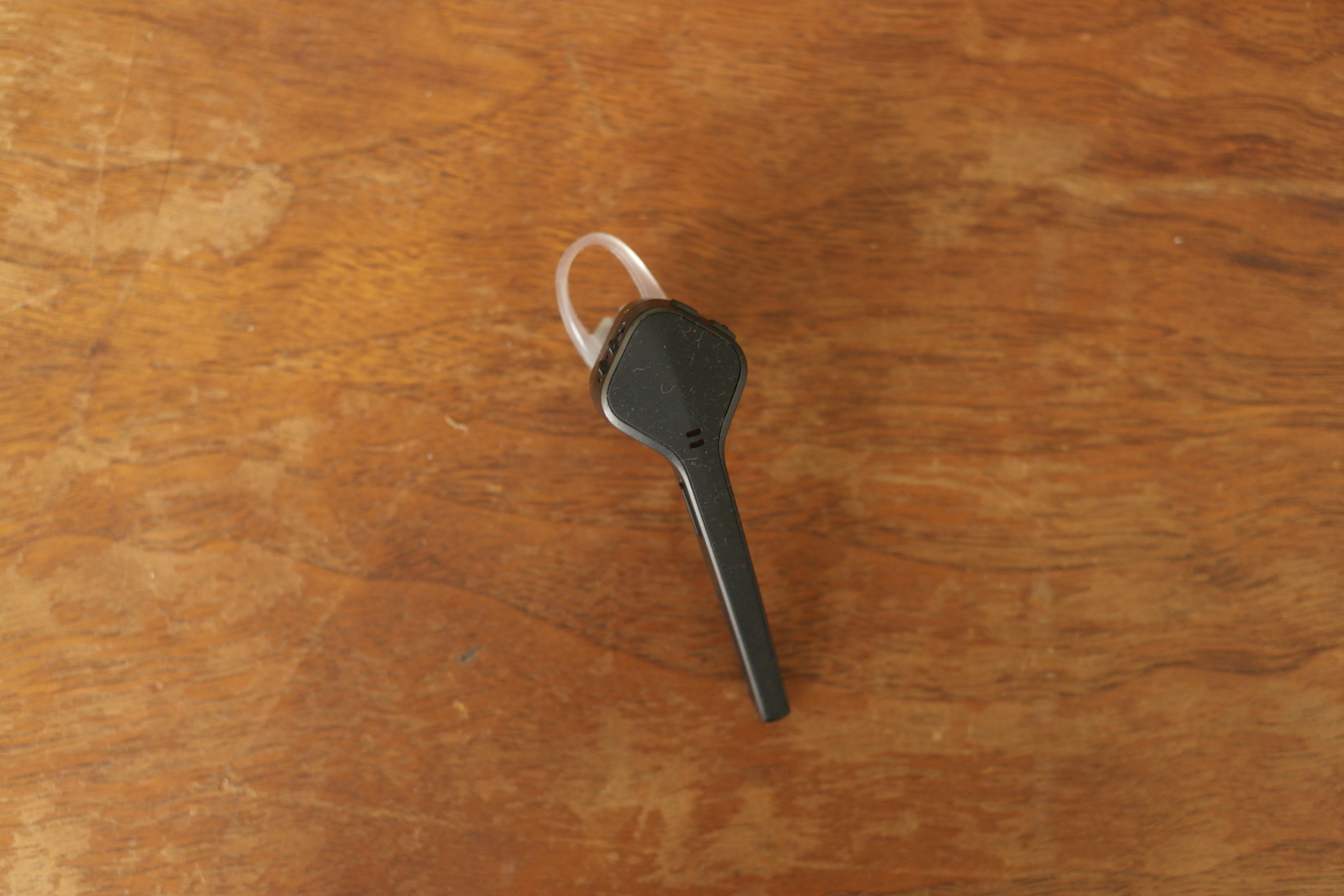 A bluetooth headset places a microphone closer to your mouth, aiding in capturing your voice over your environment. Many modern bluetooth headsets, including Apple Airpods, also feature many audio enhancing technologies to help isolate your voice from background noise.
Option 3: A USB headset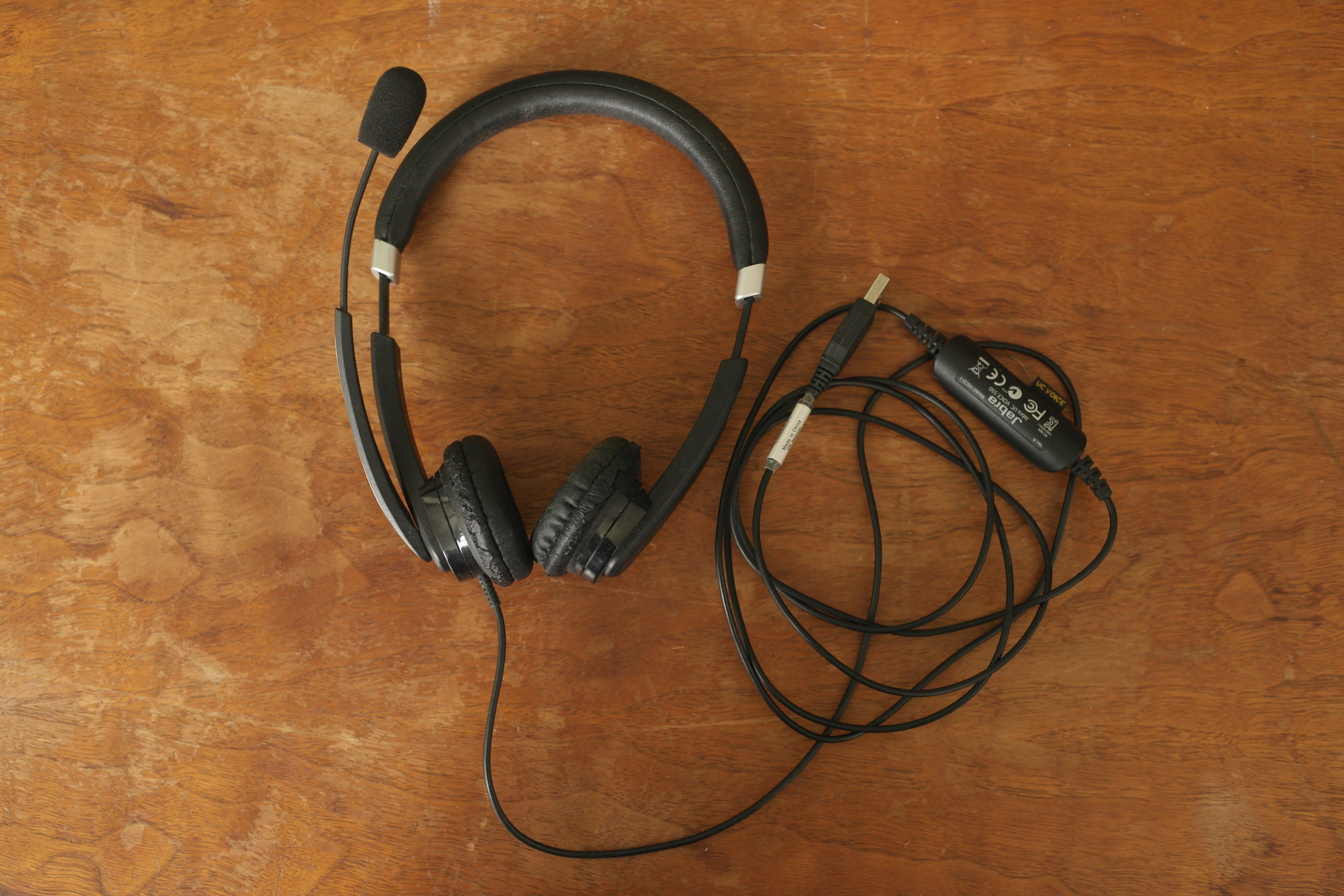 A USB headset places a microphone very near to your mouth, aiding in capturing your voice over the external sounds you may have in your environment. Many headsets also feature built-in echo-cancellation which is beneficial in live meetings, such as with Zoom. A wired solution comes higher recommended than a wireless solution, such as bluetooth, for stability of signal and not having to worry about battery life.
Option 4: A separate, standalone microphone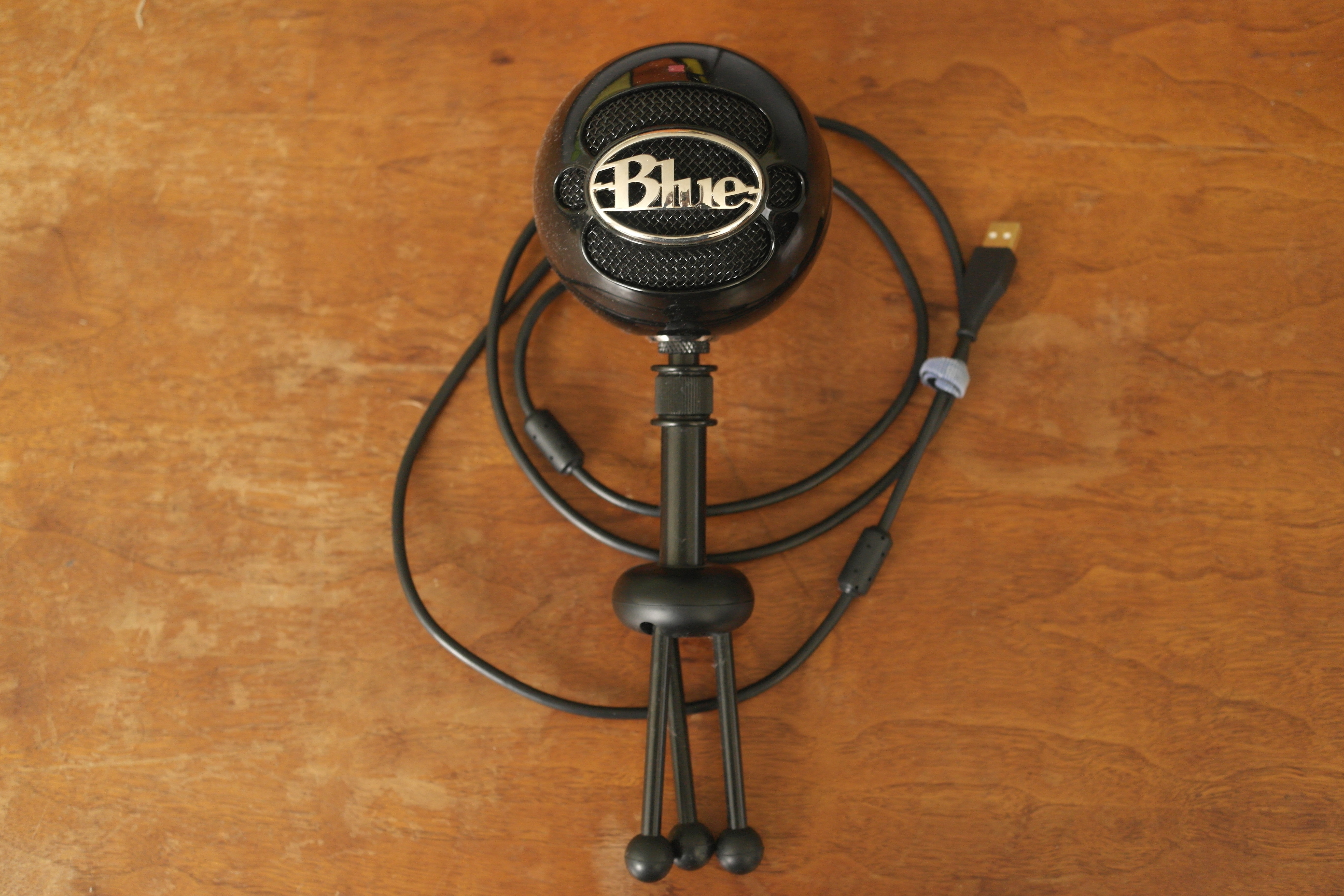 A standalone microphone will deliver the best audio quality possible. However, using a standalone microphone is not as plug and play as any of the other options presented. Careful consideration needs to be made as to placement of microphone, as it needs to be close enough to your mouth to capture your voice, and away from any items that cause additional sounds such as your computer's keyboard. Many standalone mics are very sensitive and capture vibrations from the surface they are placed on as well. With careful planning and placement, a standalone mic will give you the best possible audio recording as a result.
Computer audio considerations
One of the more common issues when recording video is distracting notification sounds from your computer. When you record video, you should disable your computer's notification sounds so they are not included in your recording.
Lighting considerations
A poorly lit video
Having a light source behind you such as a large window or lamp can result in dark shadows or loss of detail in your video.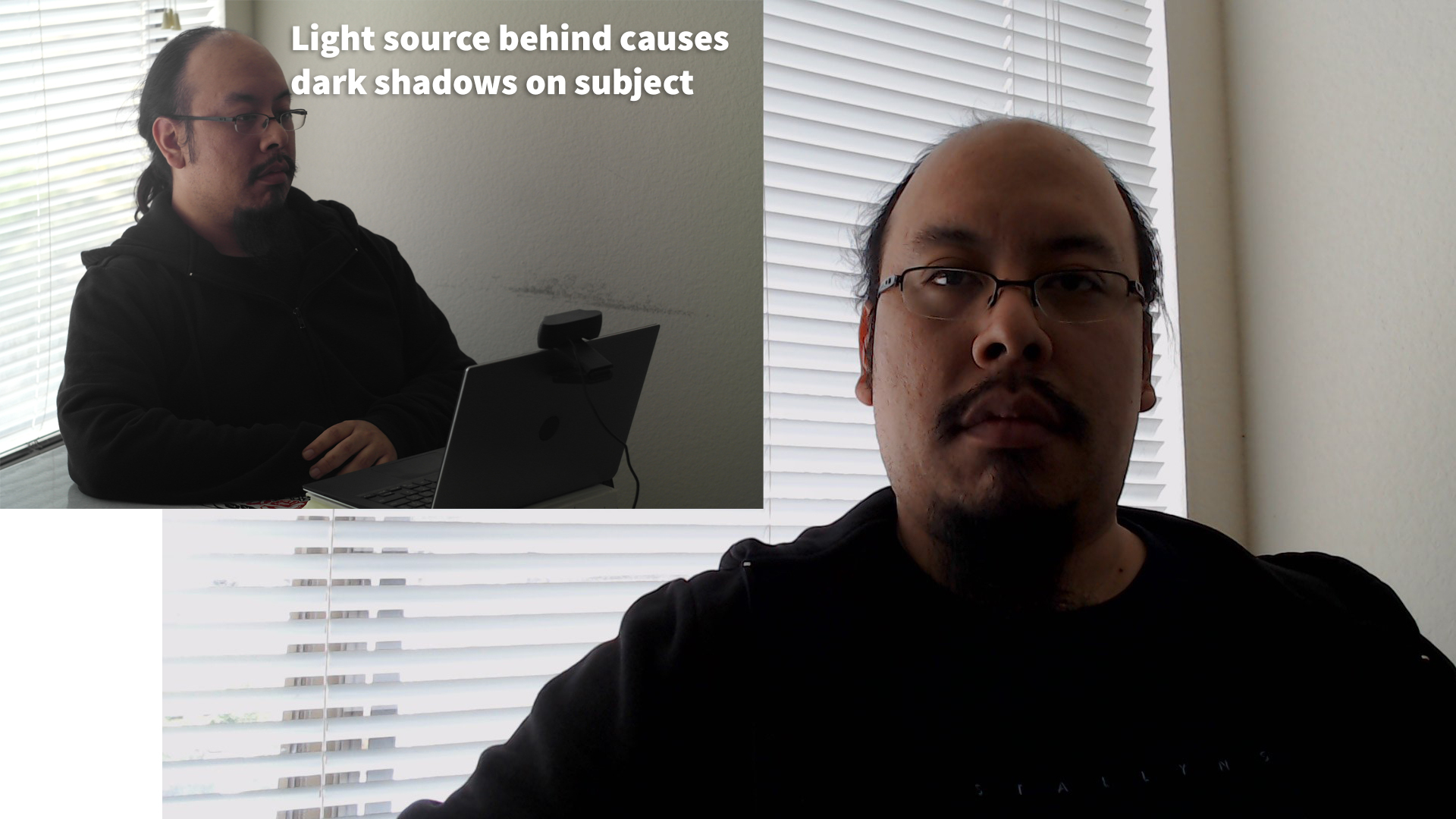 A well lit video
A light source to the side with result in much better picture clarity and details.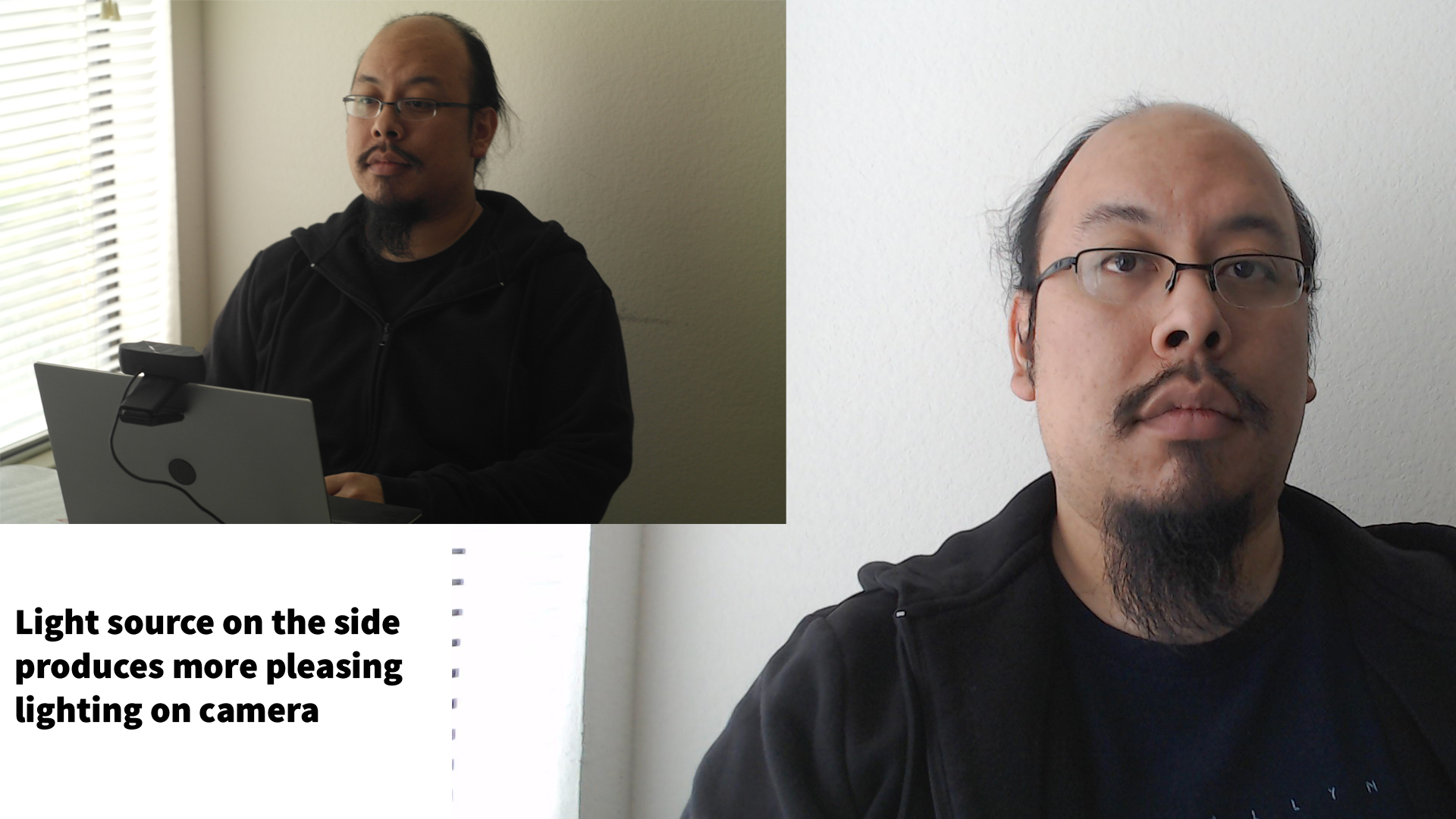 For additional assistance, contact Academic Technology: (415) 405-5555, at@sfsu.edu, LIB 80