iLearn video accepts video content in many popular formats. You can record your video on your computer or mobile device and upload via iLearn video as a resource or in any text box inside of iLearn.
Recording on a mobile device
It is important to hold your mobile device the correct way to create a video that will play back in the correct orientation. Recording vertically or with your phone upside down will result in a video rotated the wrong way inside of iLearn.

Phones should be held with the bottom of the phone on the right hand side. Vertical videos and videos with the bottom of the phone on the left will result in incorrectly rotated video submissions. On an iOS device, the record button follows the bottom of the phone. The record button should be on the right hand side.
Audio considerations
For best results, make sure you are recording in a quiet space and that you speak loudly and clearly enough to be heard on your device's microphone.
Lighting considerations
A poorly lit video
Having a light source behind you such as a large window or lamp can result in dark shadows or loss of detail in your video.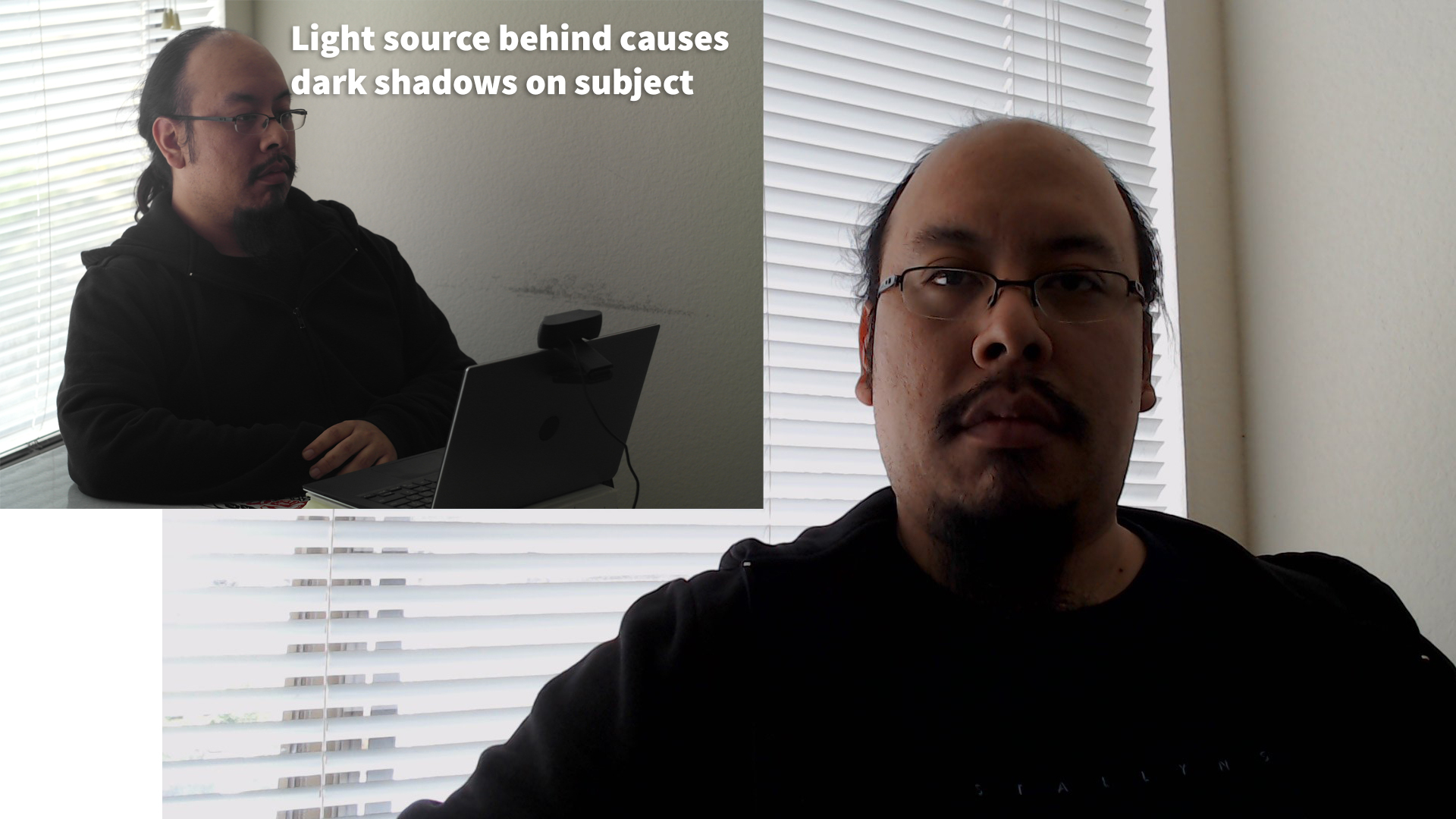 A well lit video
A light source to the side with result in much better picture clarity and details.