Step One - Login
When you receive notification that the Refresh Selection Period has opened, you will be directed to the Faculty Select website. After logging in you will begin the selection process.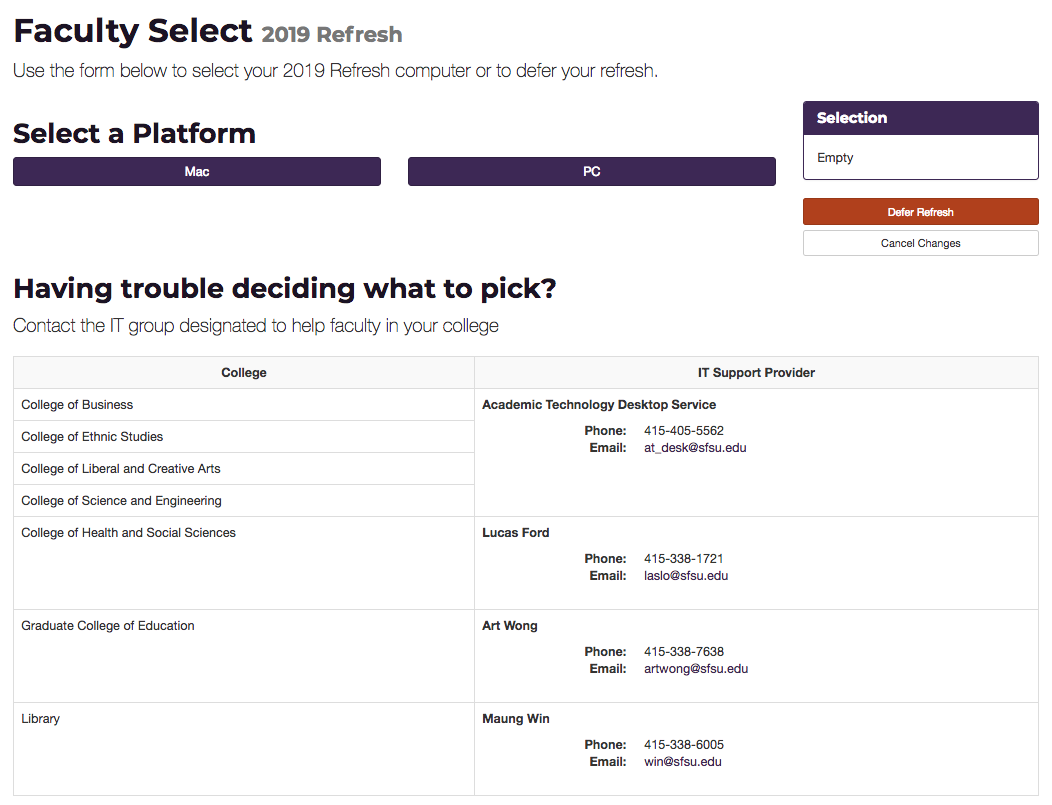 Note your IT Support Provider's contact information if you need assistance with your selection.
Step Two - Selection or Deferral
A. You may select a Platform, Format, & Model.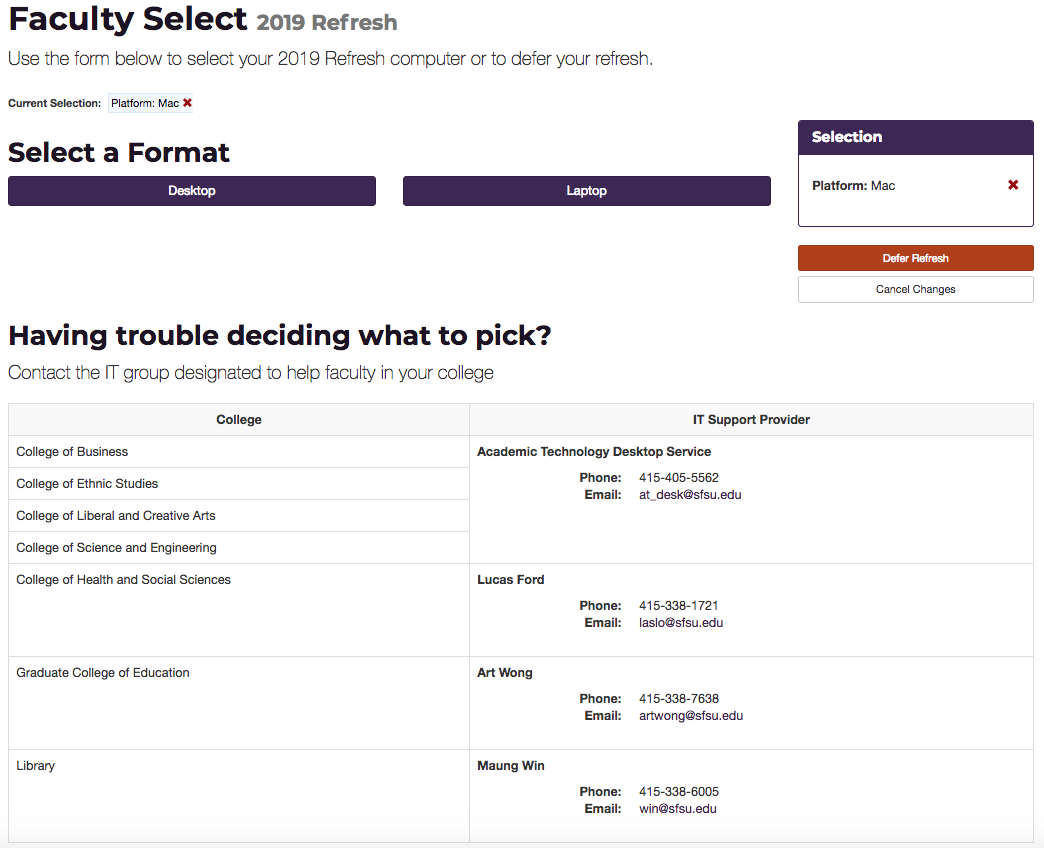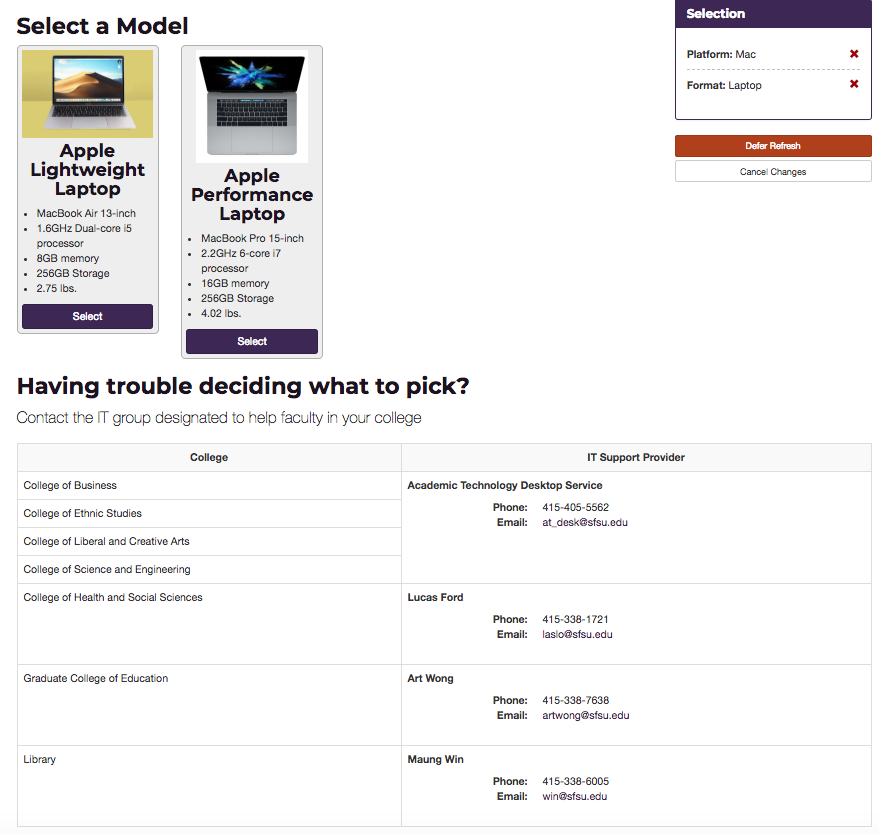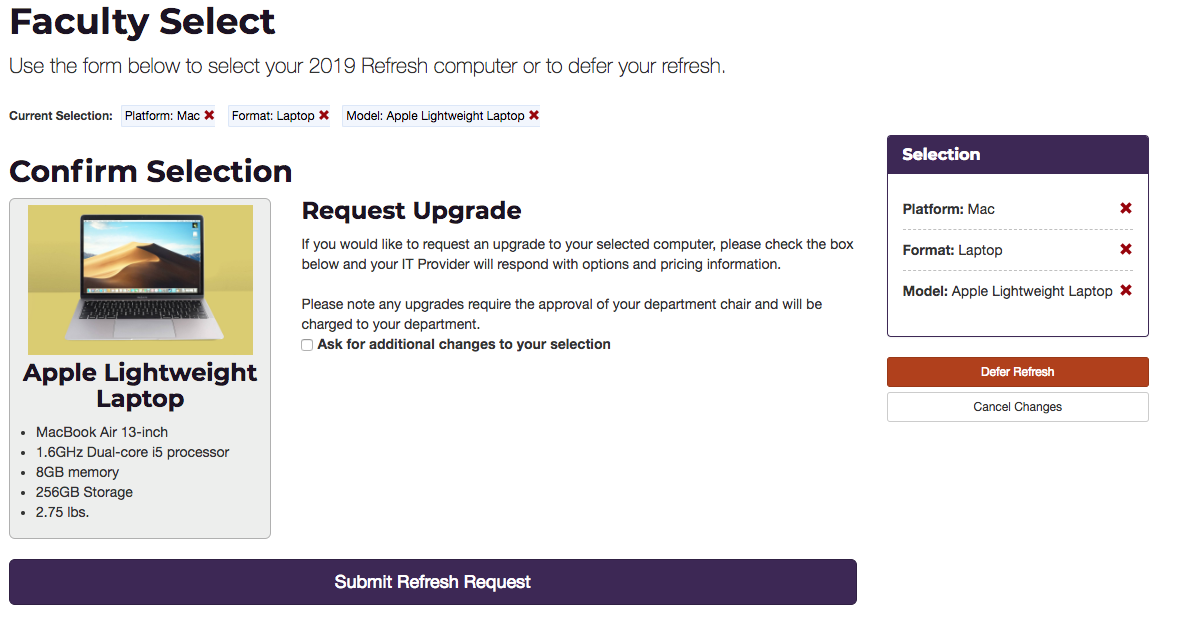 B. If you want to request an enhancement to the standard configuration, check the "Ask for additional changes to your selection" box, and you will be contacted for a consultation.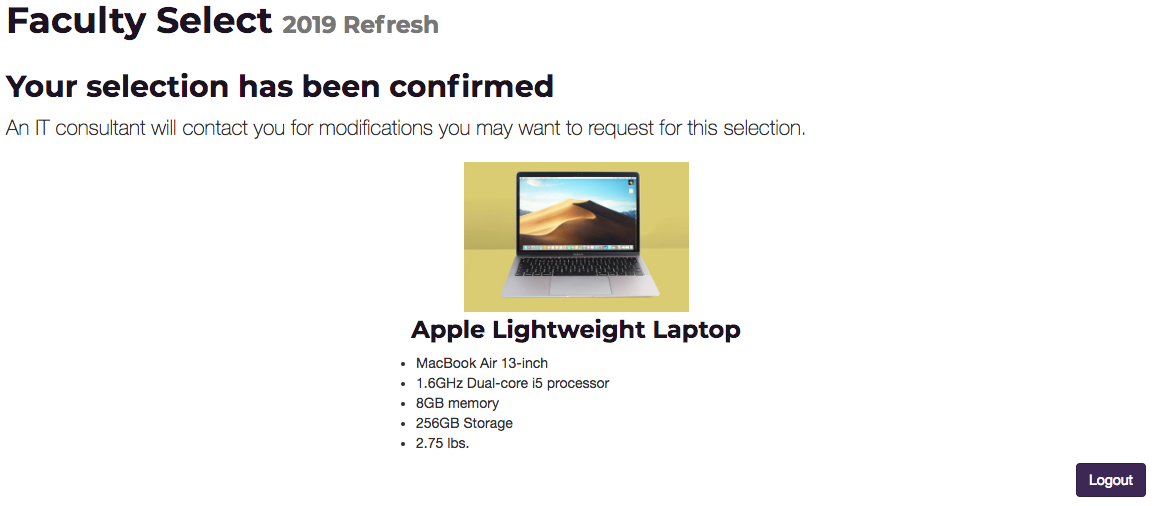 C. You may also Defer until the next Refresh cycle.

D. You may Cancel out of the process and return any time before the deadline to complete selection.
E. You may also return before the deadline to change your selection.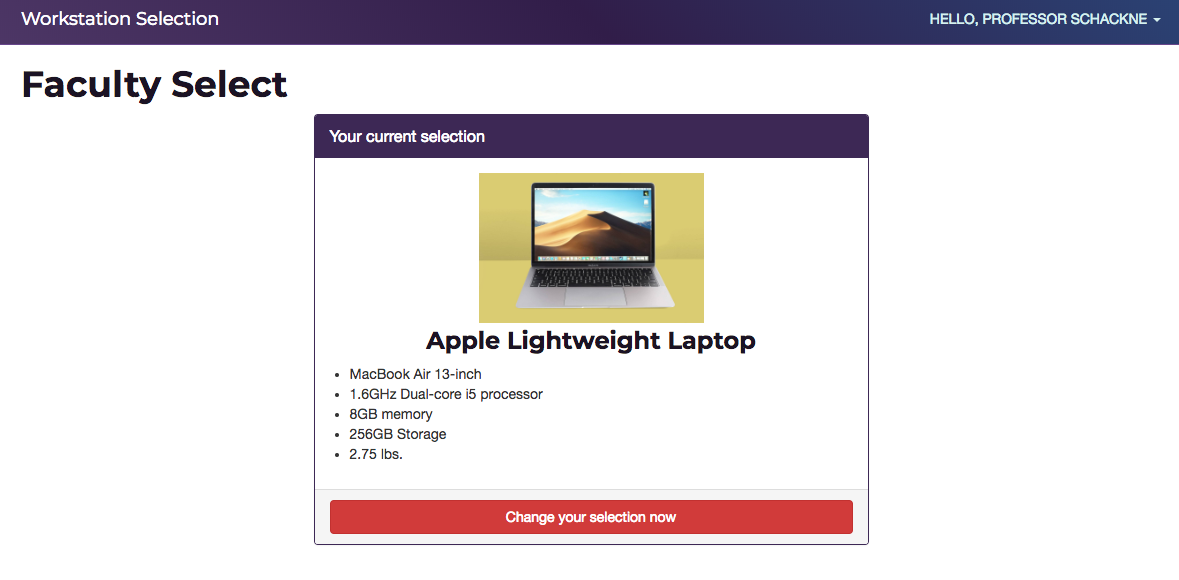 Step Three - Communication
When you make a selection or defer, you will receive automatic email notification of your choice.
For additional assistance, contact Academic Technology: (415) 405-5555, at@sfsu.edu, LIB 80