To get the best experience in your Zoom videos, take careful consideration of lighting and your surroundings. While Zoom does provide virtual backgrounds, a well lit video will provide better results for your picture in a Zoom meeting whether you use a background or not.
Lighting considerations
A poorly lit video
Having a light source behind you such as a large window or lamp can result in dark shadows or loss of detail in your video.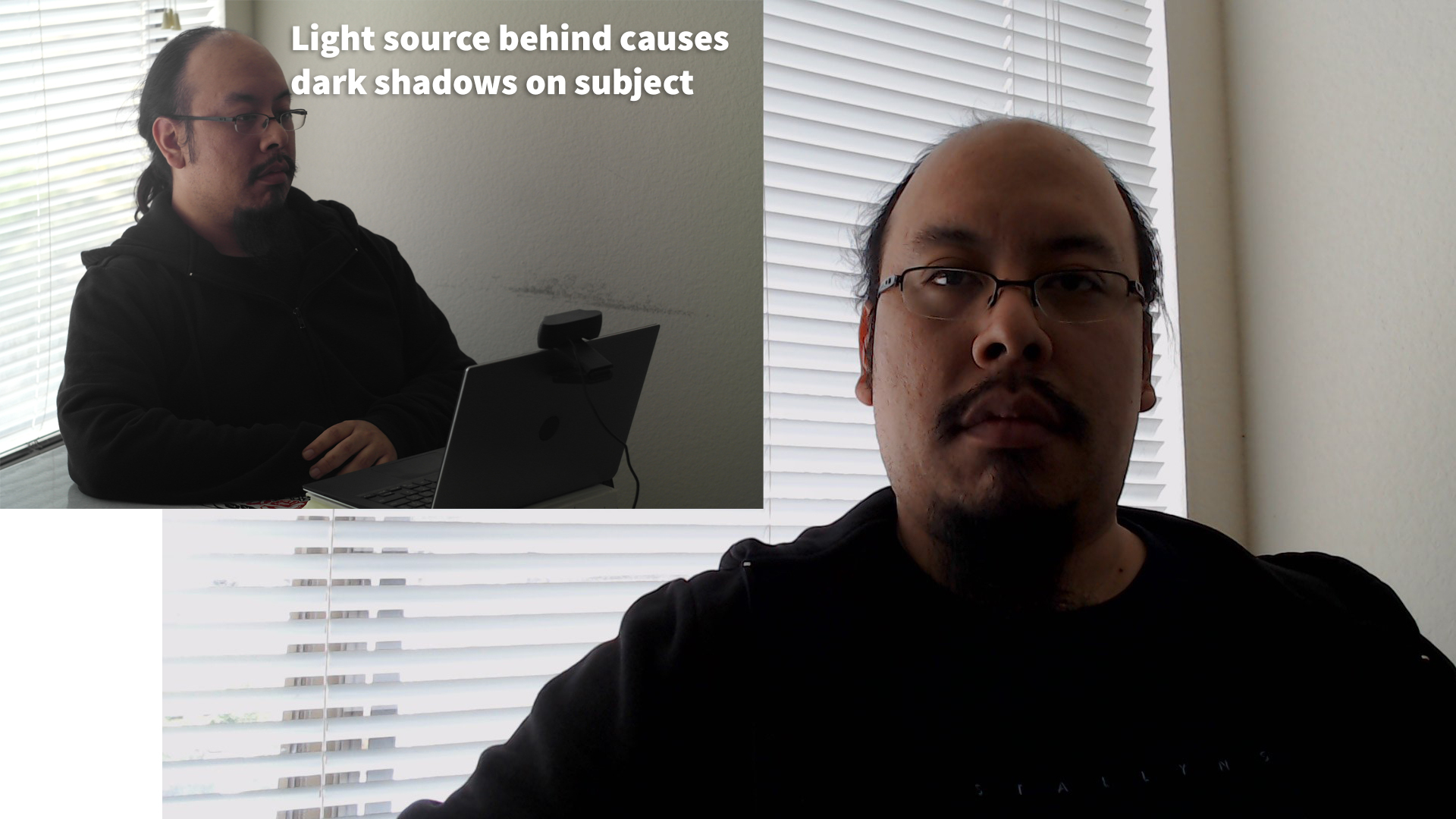 A well lit video
A light source to the side with result in much better picture clarity and details.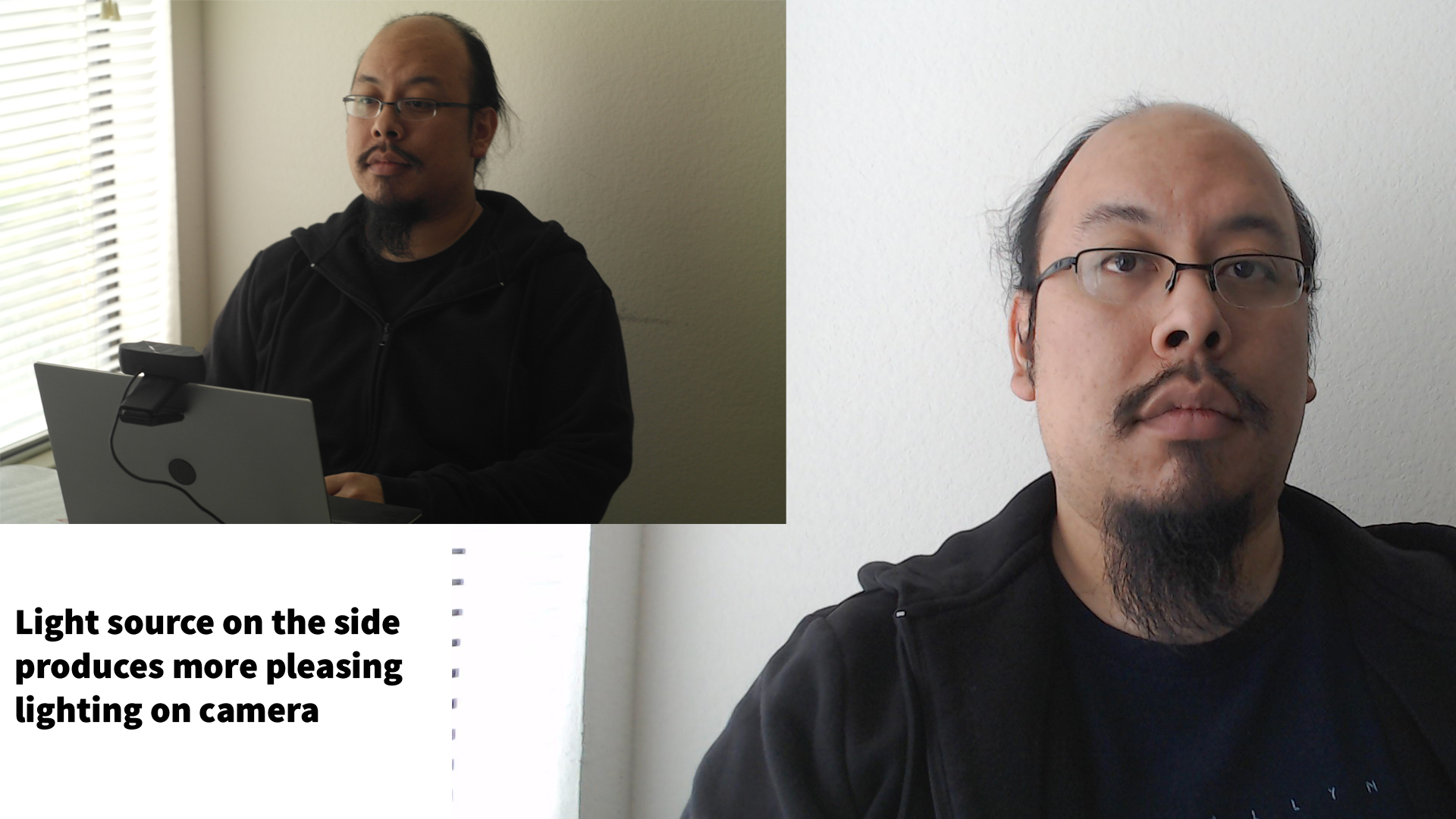 Virtual Backgrounds
Zoom provides a feature called Virtual Backgrounds that allow you to block out your background surroundings with a picture or video. Zoom has a few built-in backgrounds and you can supply your own.
Enabling a background
Open the Zoom application on your computer.
Select Settings

Select Virtual Background

Select your virtual background from the list presented in Choose Virtual Background, or click the + icon to choose a picture from your computer

Close the settings window. Your virtual background will be applied when you enter your meeting
For additional assistance, contact Academic Technology: (415) 405-5555, at@sfsu.edu, LIB 80