Sharing your screen in a meeting allows others in the meeting to see what is on your screen. This is useful in cases where you need to share a Powerpoint slide deck, guide students through a website, or otherwise share content visible on your computer through a Zoom session. You do not need to be a meeting host to share your screen, but typically only one person can share their screen at a time.
Note: Zoom released an update on March 26, 2020 to the default screen sharing settings on all Education accounts in an effort to increase security and privacy for meetings. This update changed the default sharing setting to "Host Only" at the account level. This setting gives hosts the sole permission to share content within their meetings by default.

Teachers that need students to present will need to allow students to screen share as well during the meeting using the instructions below under To allow other participants to share their screens
Sharing your screen
In your zoom meeting, select the green Share screen button at the bottom of the Zoom meeting window

Select what you want to share and select Share


Note: if you are sharing video or audio from your computer, either because you have a video clip you wish to show or are sharing an application's audio, mark the Share computer sound checkbox before selecting Share.
The other participants in the meeting will be able to see what you have shared on your screen.
Check Zoom's documentation on screen sharing for more options: https://support.zoom.us/hc/en-us/articles/201362153-Sharing-your-screen
Sharing a full screen presentation
When you have a full screen presentation, such as a Powerpoint slide deck in presentation mode, you will need to use your computer's switch applications functionality to switch over to Zoom to share your screen.
While in your Zoom meeting, open Powerpoint
Start your presentation as you normally would


Press ALT + Tab (command + Tab on a mac) to switch back to your Zoom meeting

Begin your screenshare by clicking on the green Screen share button
Select your presentation

Your presentation will take the foreground, and your Zoom meeting controls will appear at the top. Any participants with cameras enabled will appear in a floating toolbar on the right.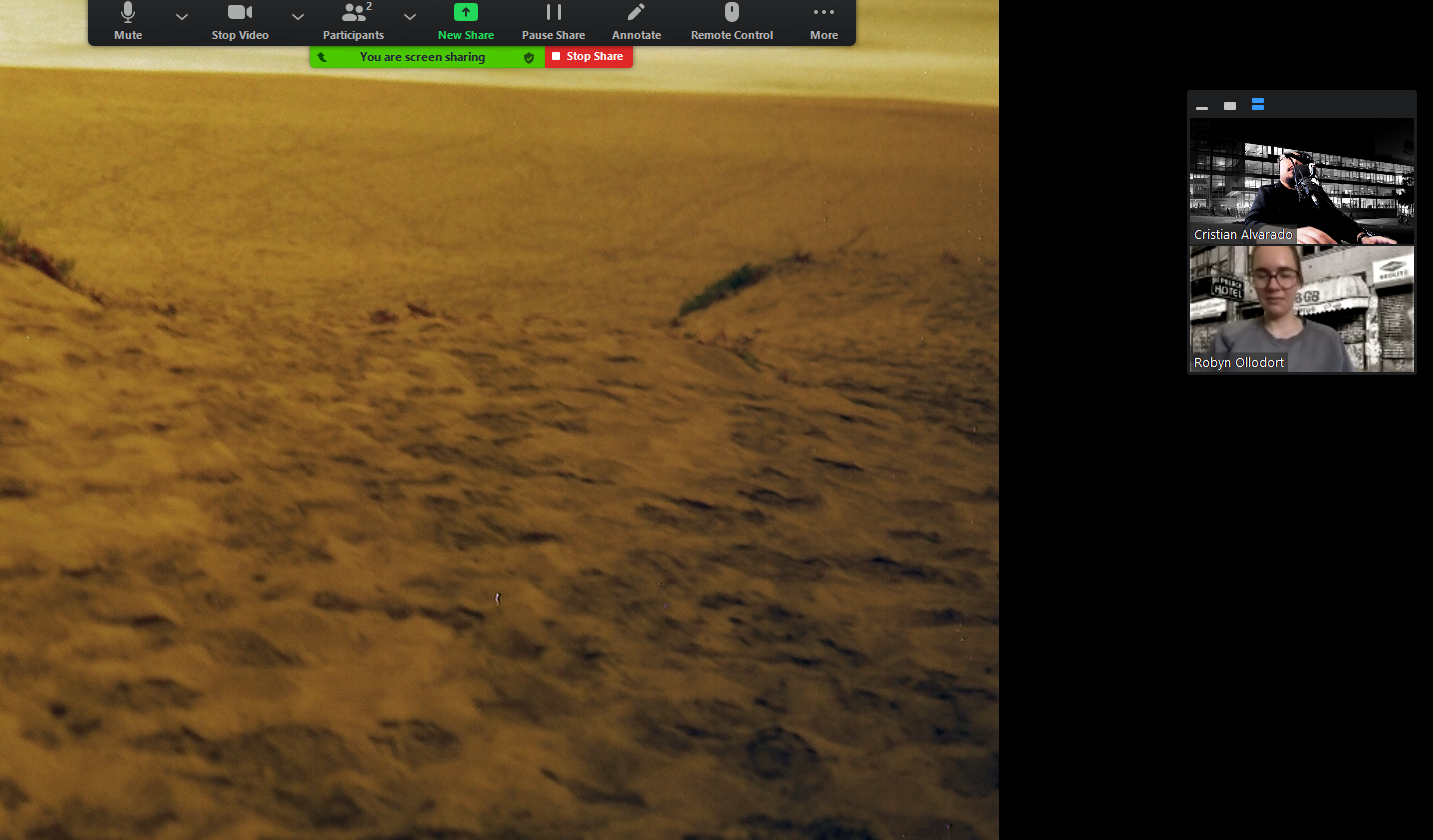 To allow other participants to share their screens
In your Zoom meeting, select the arrow next to the green Share screen button at the bottom of the Zoom meeting window


Select All Participants from the Advanced sharing options window, then click the X to close the window

For additional assistance, contact Academic Technology: (415) 405-5555, at@sfsu.edu, LIB 80