When screensharing, the Zoom interface is slightly different to the way it normally looks while you are not screensharing. Many of Zoom's features are collapsed into a toolbar at the top of the screen.

It is possible to view your participants during a screenshare if you and/or your participants have cameras enabled.

By default, any participants show up along the side in a floating toolbar. Presenters can control how many people are seen in the toolbar using the icons along the top.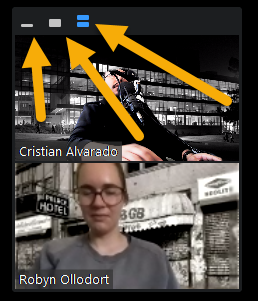 The single line icon will collapse the toolbar entirely, showing only the name of the person who is speaking. The single box icon will show one camera feed, and will switch depending on who is speaking at the time. The two stacked lines will show more participants at once.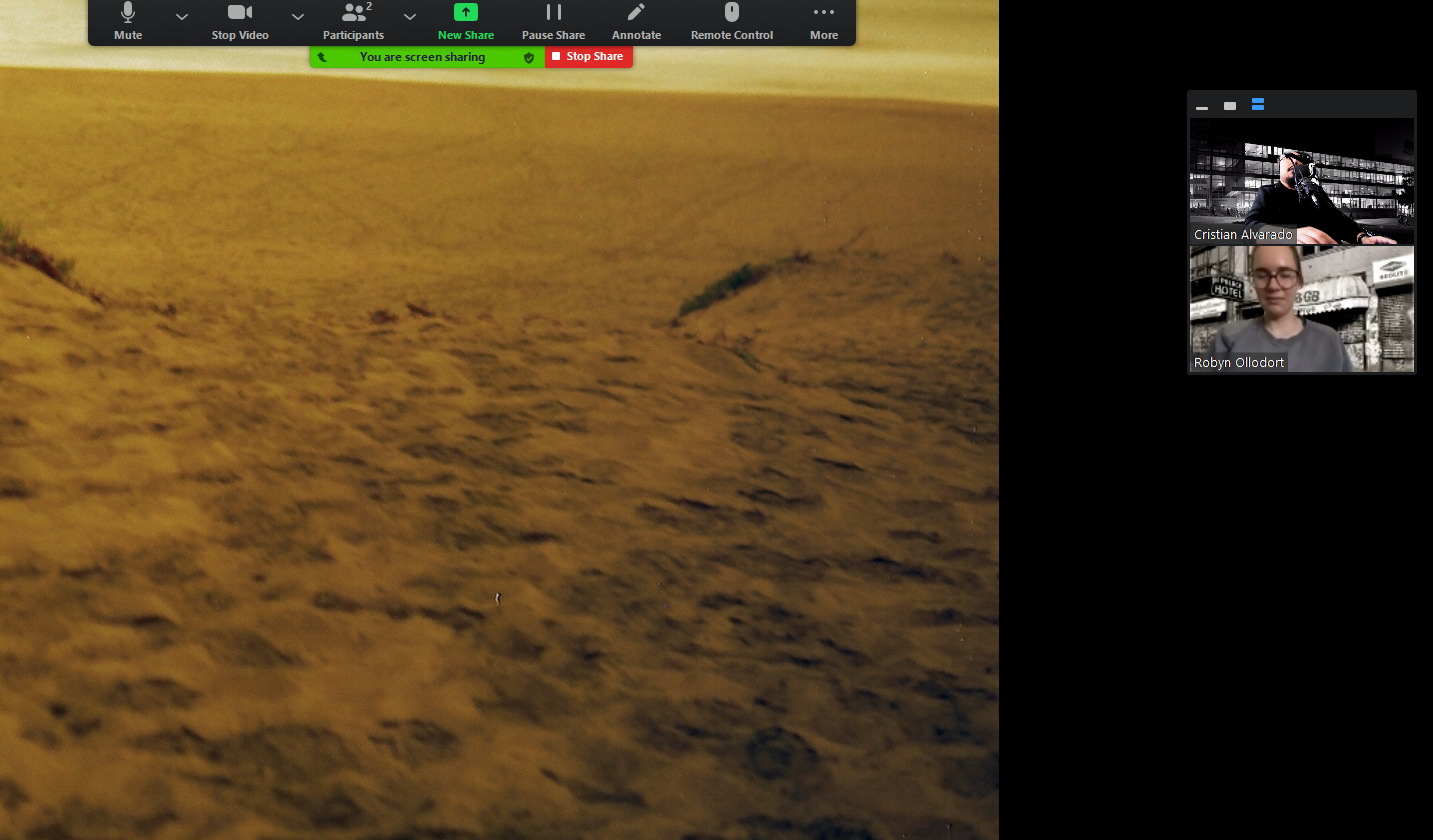 This screenshot shows a Powerpoint presentation in presentation mode with the Zoom interface over top.
For additional assistance, contact Academic Technology: (415) 405-5555, at@sfsu.edu, LIB 80