Zoom allows for automated captions to be generated in any Zoom meeting. Automated captions appear in the same place as manually typed captions within a Zoom window. Only the meeting host can enable automated captions.
Please note: Automated captions are not sufficient when captioning has been requested for a disability-related accommodation. Automated captions are not as accurate as those produced by professional real-time captioning and may include critical errors that impact the information or context of what is communicated. For additional information or assistance, please contact the Disability Programs and Resource Center.
To enable automated captions on your account
Log in to your Zoom account by going to https://sfsu.zoom.us/signin
Select Settings from the menu on the right
Select In Meeting (advanced)
Under Closed captioning, mark the checkbox for Enable live transcription service to show transcript on the side panel in-meeting

Enable automated captions during your meeting
Once you've enabled automated captions in your settings, you'll see an additional option in the closed caption button when you host a meeting.
After starting your meeting, select CC Live transcript in the Zoom meeting toolbar

Select Enable live transcription

Automated captions will appear at the bottom as participants speak.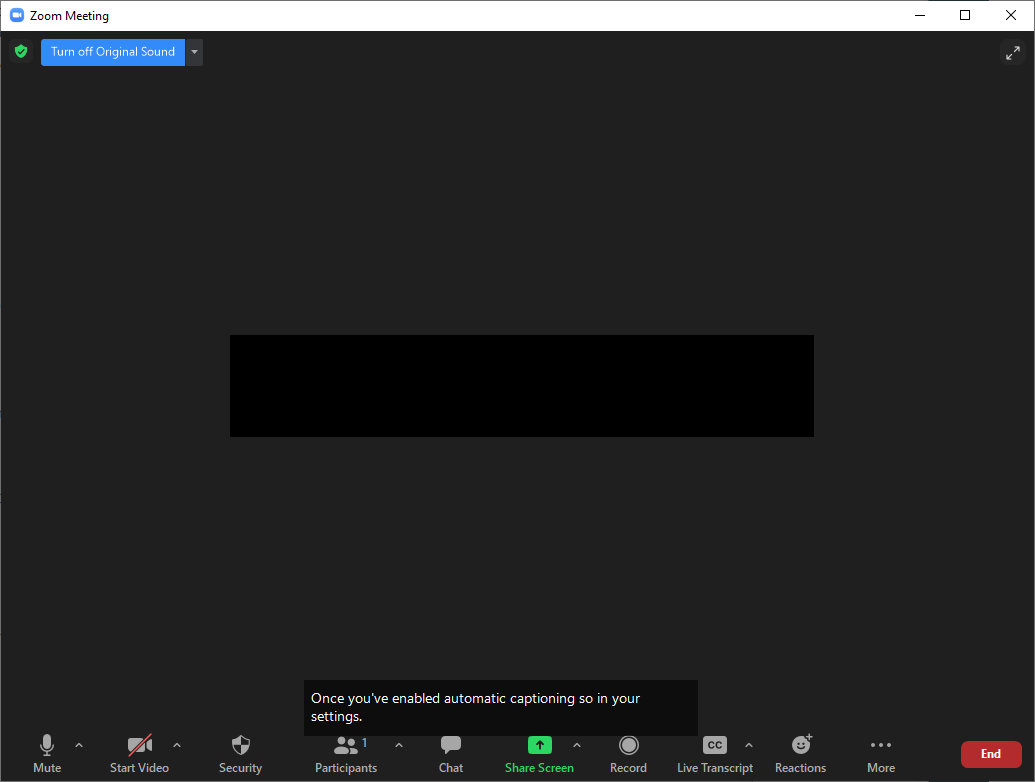 For additional assistance, contact Academic Technology: (415) 405-5555, at@sfsu.edu, LIB 80