Table of contents
What's included
In the camera case there is a camcorder, a memory card, a battery, a micro-usb cable and an AC adapter.

Using the camcorder
To install the battery, pull the eye piece back and lift it up. Insert the battery with the arrow facing the top of the camera.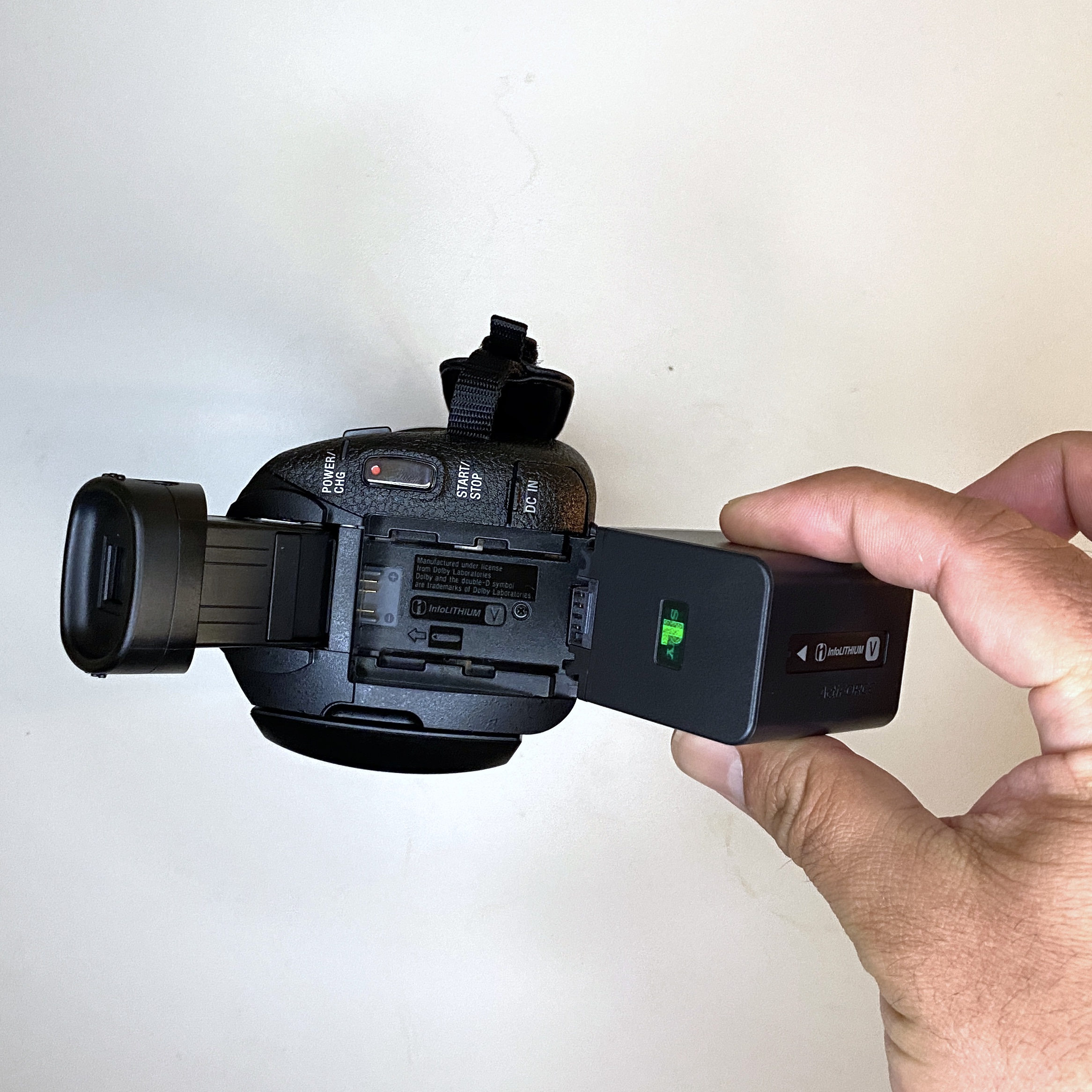 The camera has a flip out screen on the left side.
Under the screen there's a small door that opens for access to the memory card. Insert the memory card here with the label facing the back of the camera, towards the battery.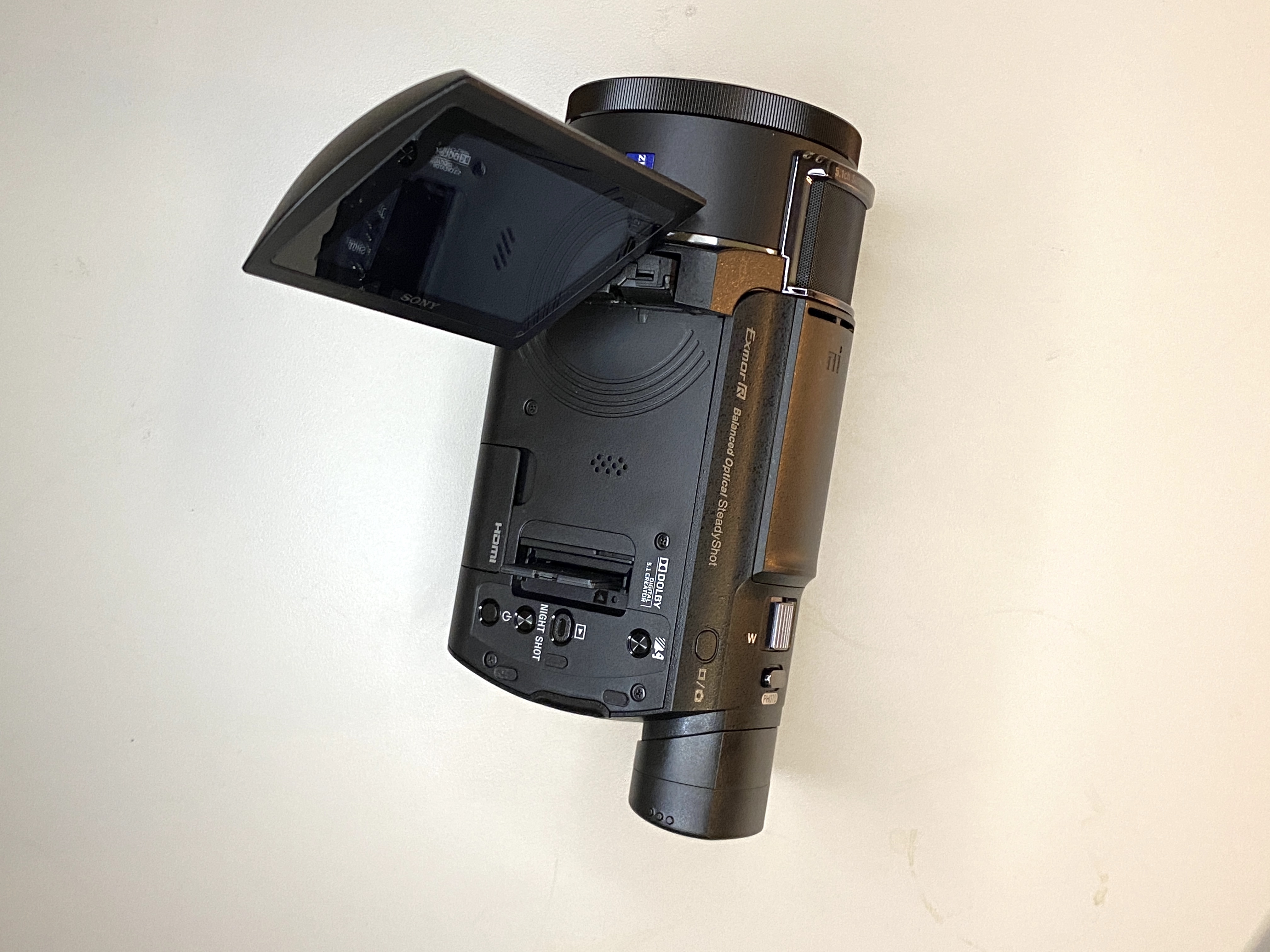 The camera should power on when you open the screen, but if it does not, there's a small power button located under the screen to the right of the memory card slot.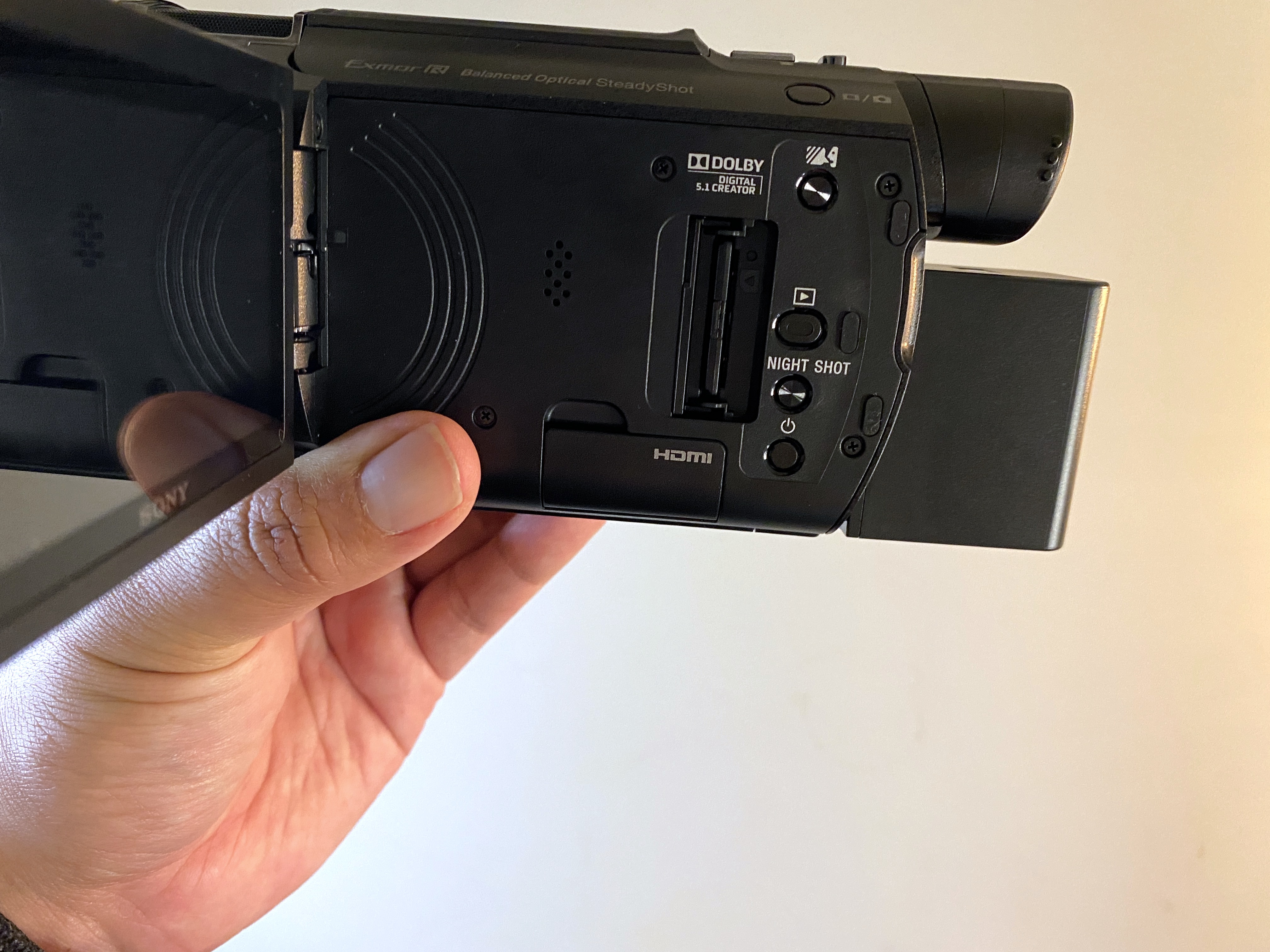 To record, place your hand in the strap on the side and press the record button on the back. Alternatively, mount the camcorder to a tripod and press the start/stop button on the back.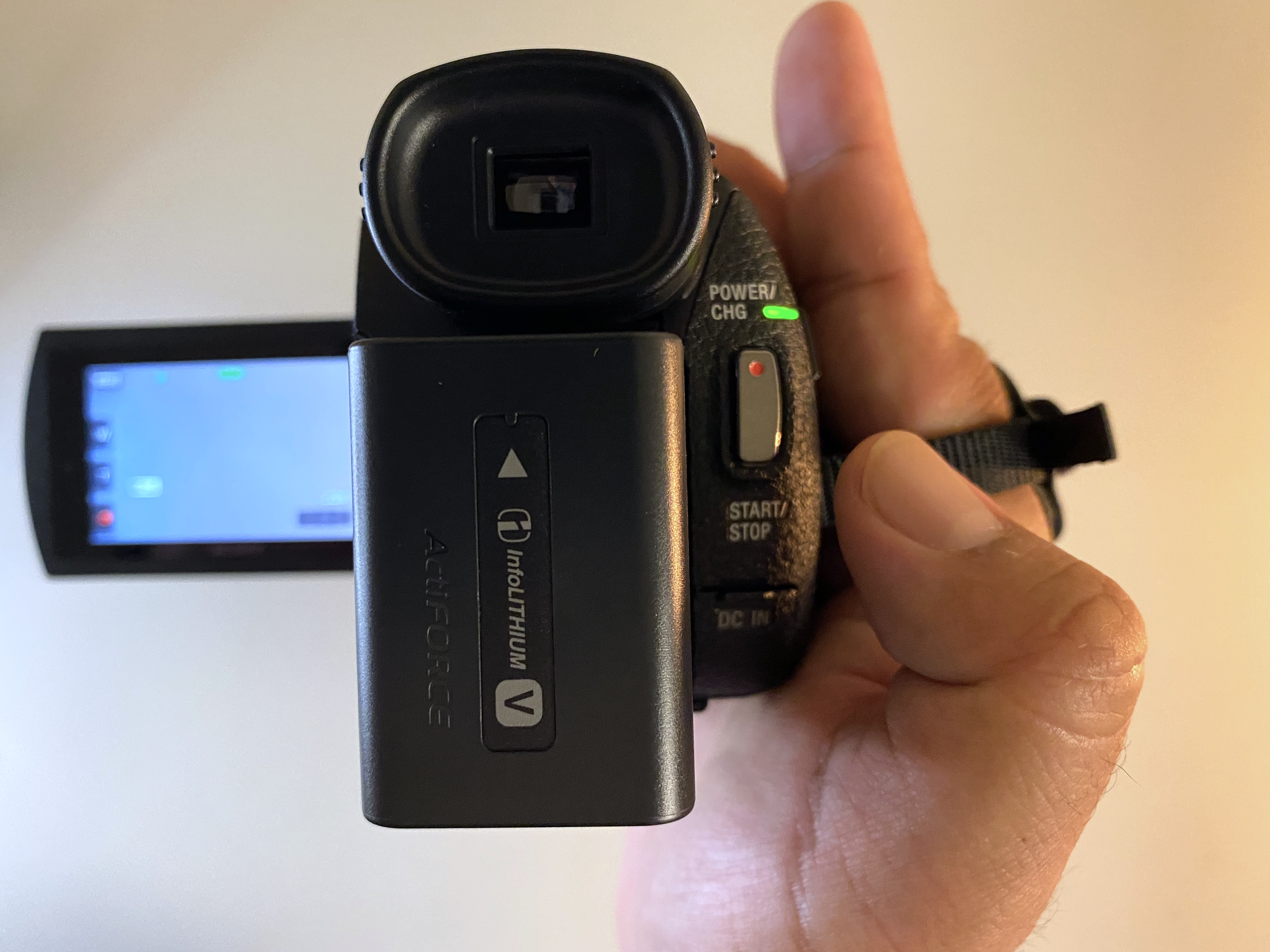 To stop recording, press the start/stop button.
Accessing the files
If your computer is not equipped with an SD card reader, you can use the micro-usb cable to plug the camcorder to your computer. On the side with the hand strap, open the flap. Plug the micro-usb cable into the port labelled multi.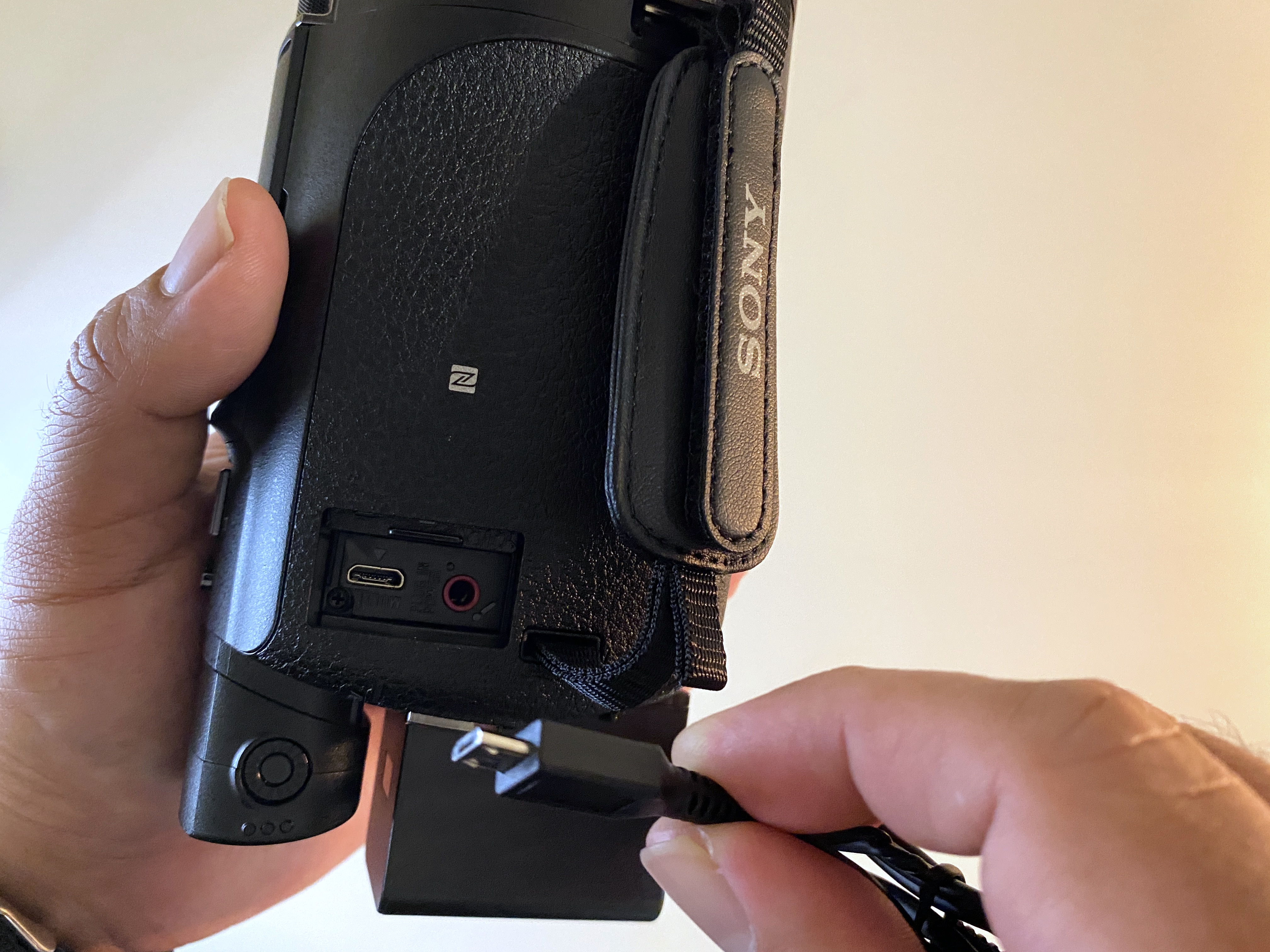 Plug the other end of the cable into your computer.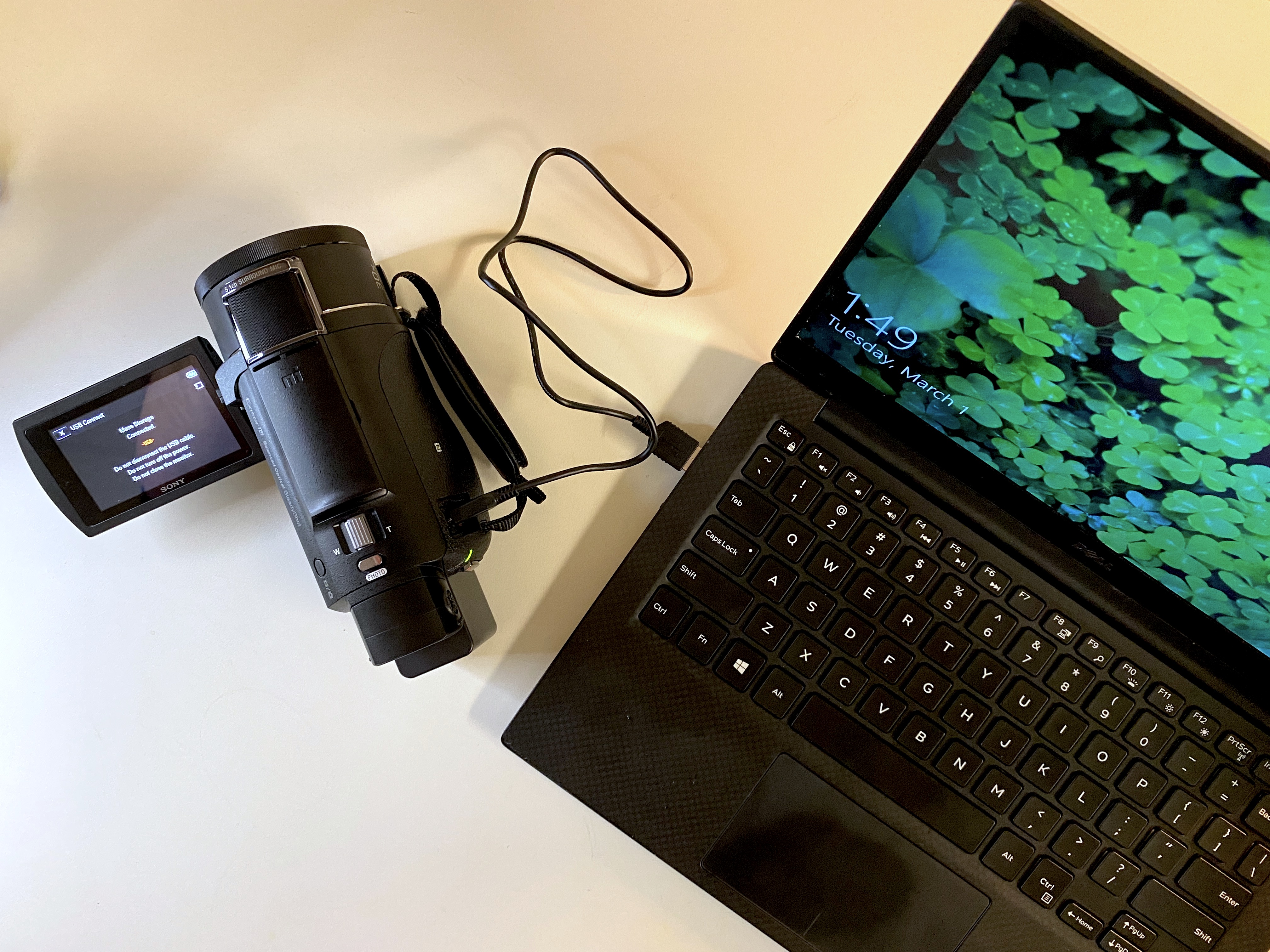 The camcorder will show up as a flash drive on your computer. Drag and drop the files from the camcorder onto a folder on your computer. When you are finished, eject the drive from your computer as you would with a flash drive before disconnecting the camcorder.
After ejecting, the camcorder will present a menu asking if you're ready to exit the USB function. Select yes.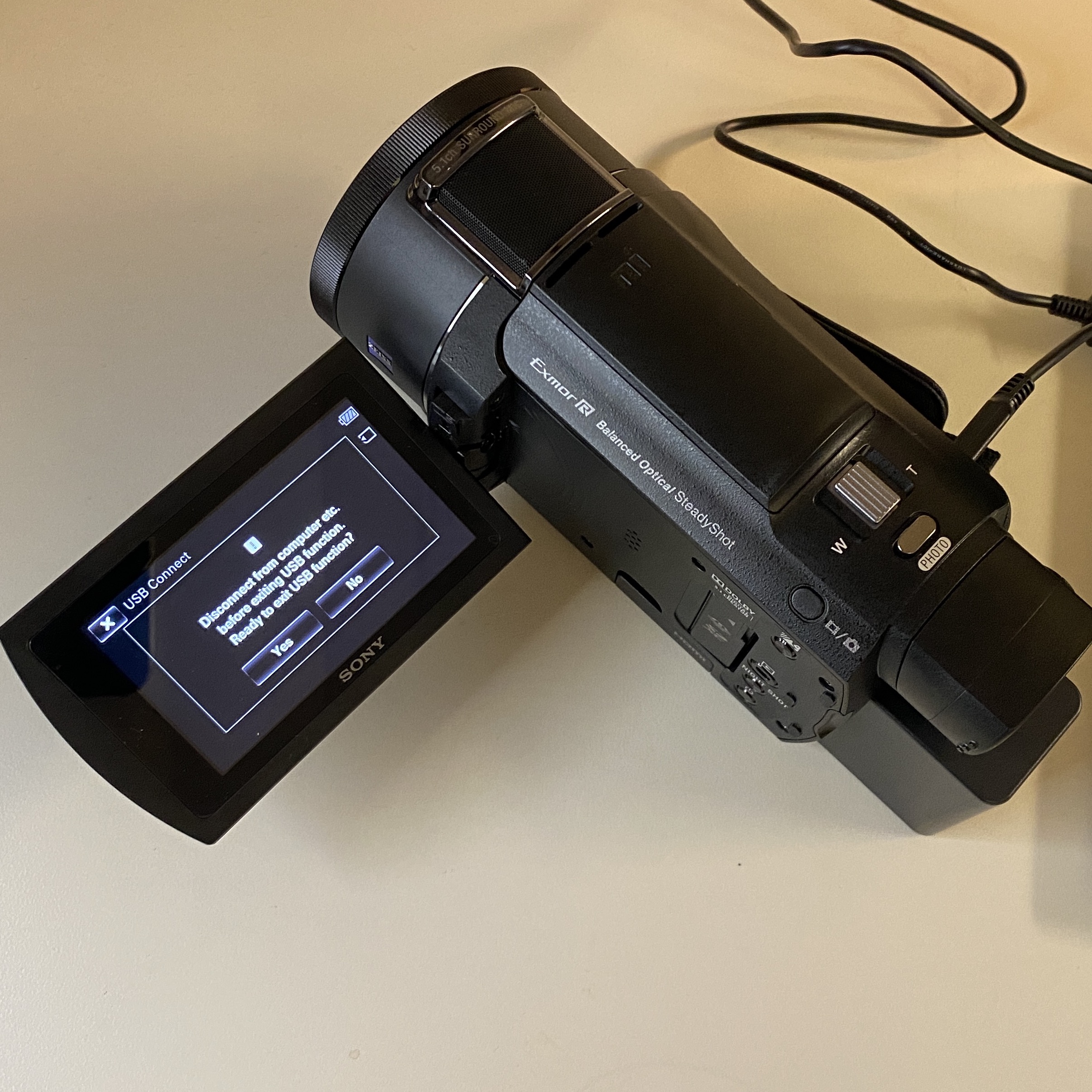 Example and record times
Record time depends on the settings on the camera at the time of recording. With the supplied 256GB card:
4K 30p with the bitrate set to 100Mbps: ~5 hours
4K 30p 60Mbps: ~8 hours
1080p60: ~10 hours 25 minutes