Turn on the

projector

or

television

that is in the classroom. Make sure the correct

input

is selected.

Here, the correct input is labeled laptop HDMI.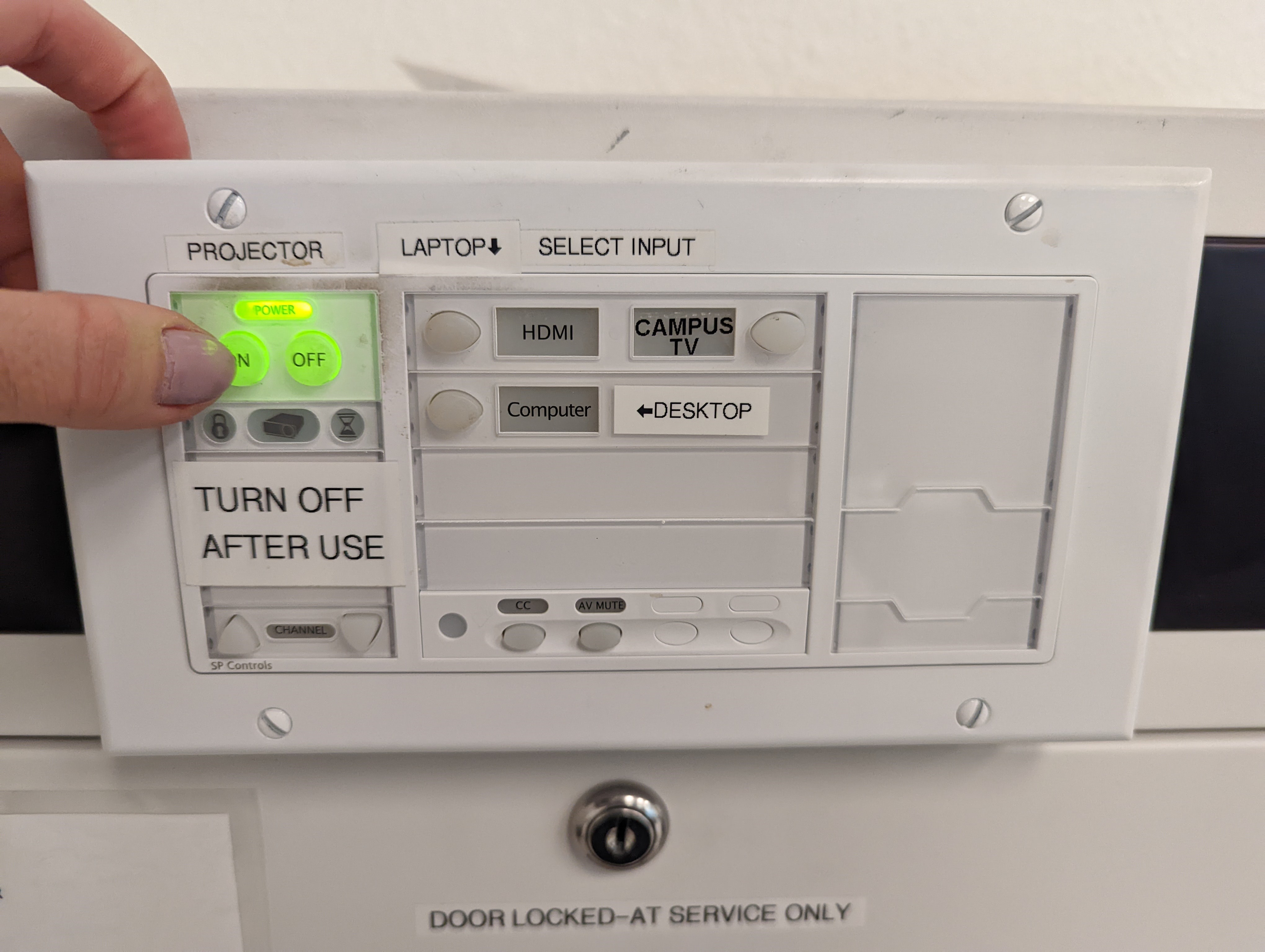 Plug in and connect the

power cable

to the back of the Blu-ray player.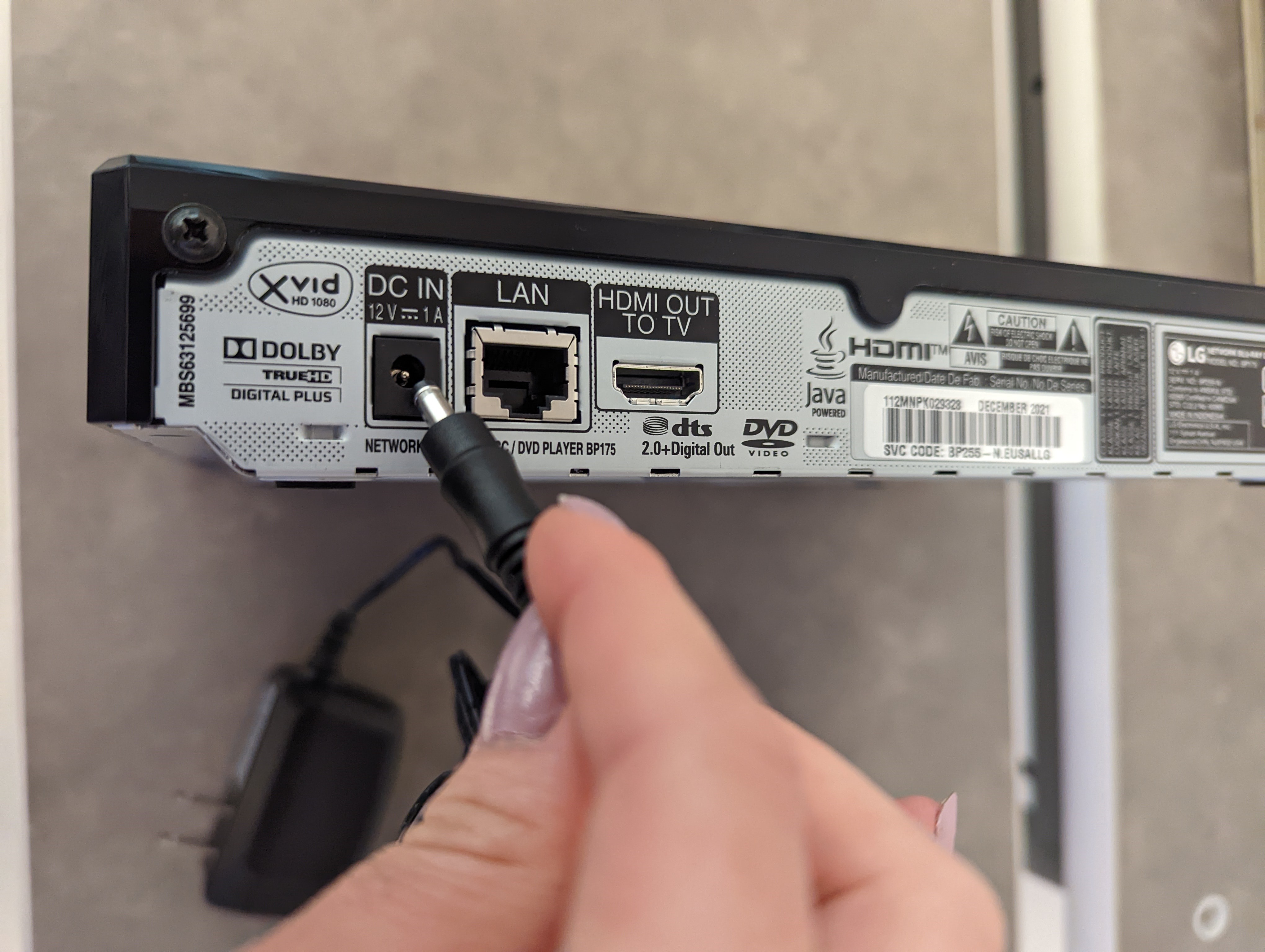 Connect the

HDMI cable

that is integrated with the classroom into the Blu-ray player.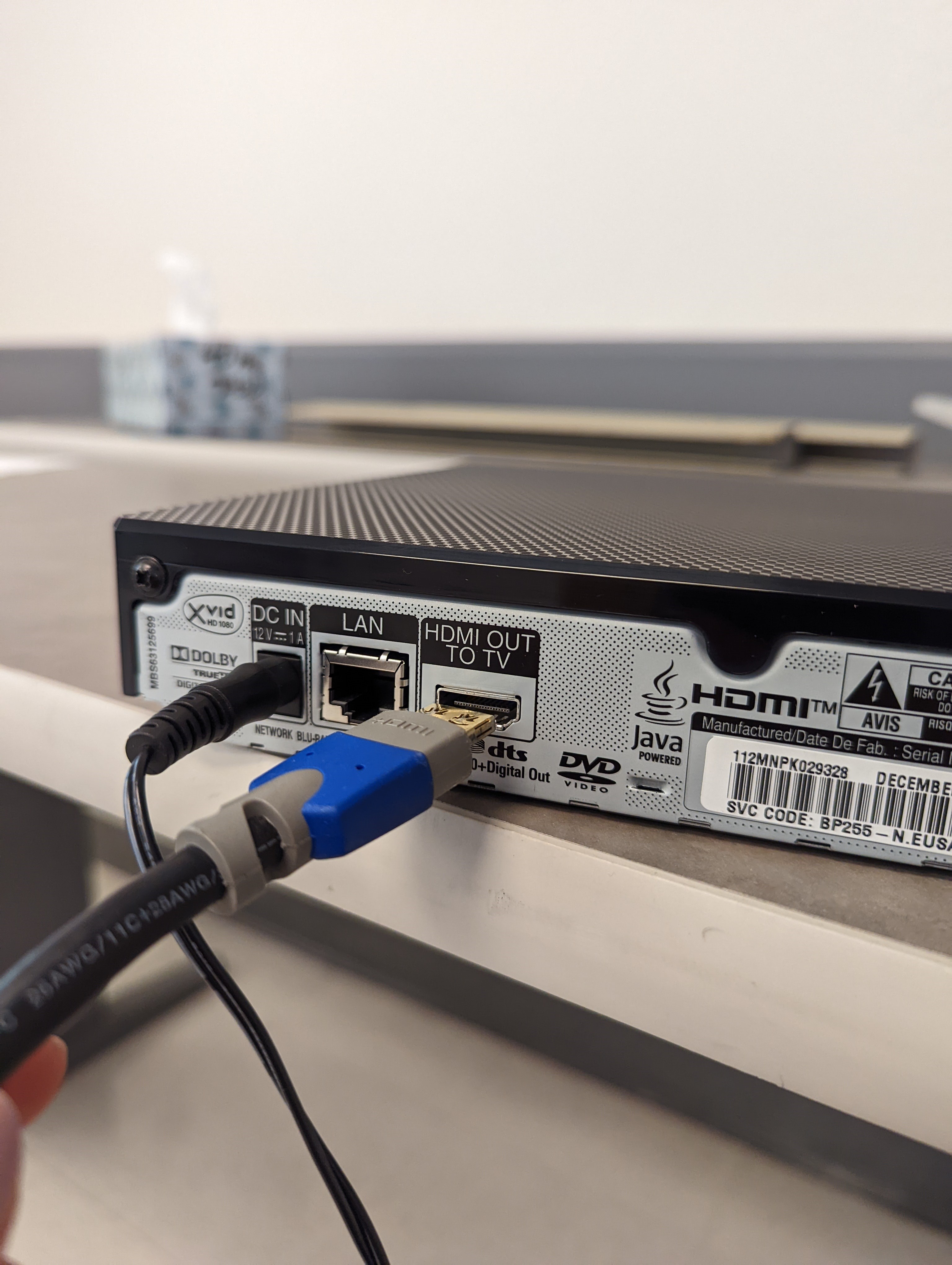 Turn on the Blu-ray player with the

power button

. A green light will indicate that it is powered on.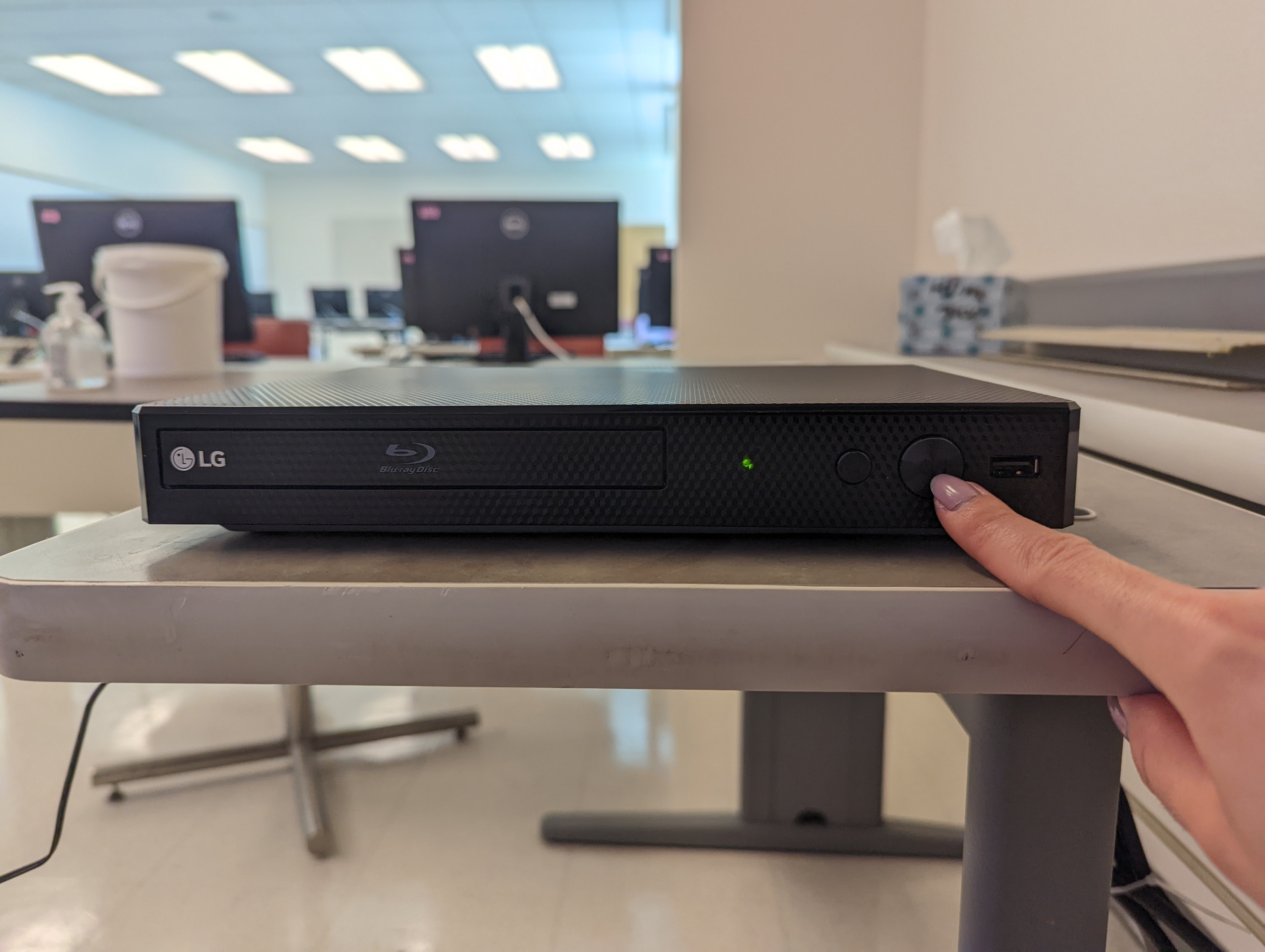 Press the

eject button

to access the DVD tray and insert a DVD. Press the eject button again to close the tray.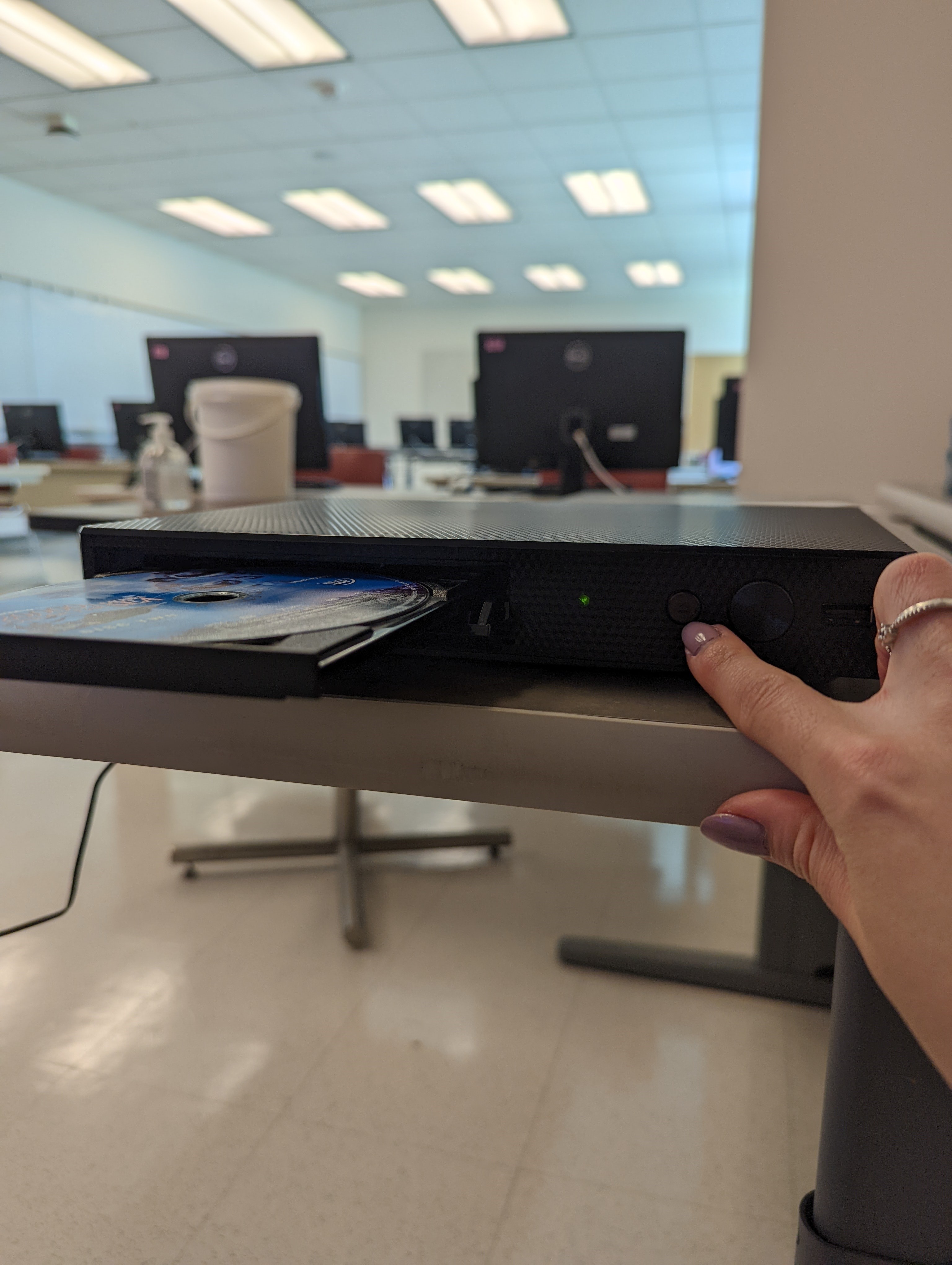 The Blu-ray player should load/play the DVD automatically. Use the

remote

to navigate through the DVD's menu.