Students can add their Pronouns and have them displayed on their student Home
page, Account page, and share the information with their advisors and faculty
advisors for appointments.

Where Pronouns Show:
Appointment Summaries
Notes
Progress Reports from staff
To-Dos from staff
Resources - People tab
Appointment Requests and Appointments
How to set Pronouns on Navigator
1) Click the circle photo in the top upper right of your home page.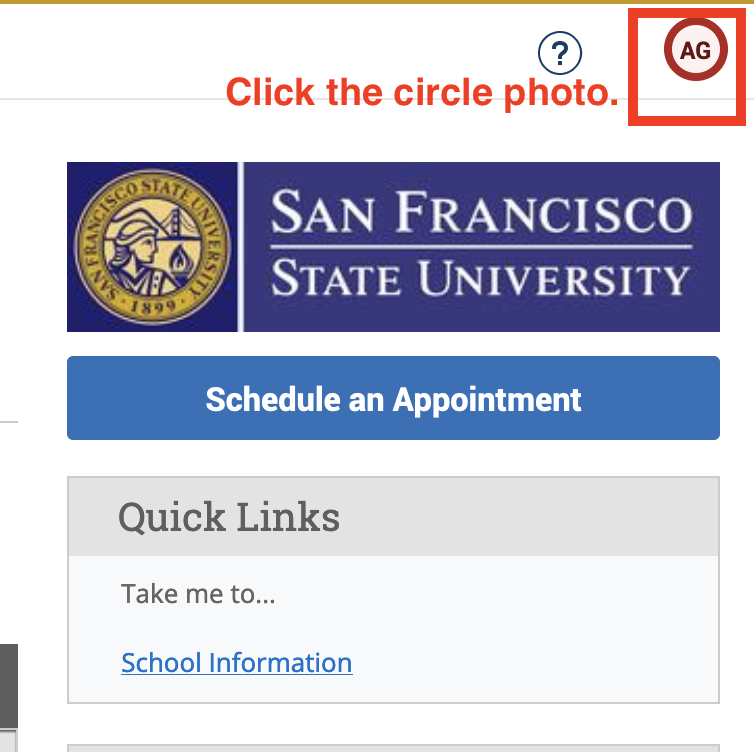 2) Click User Settings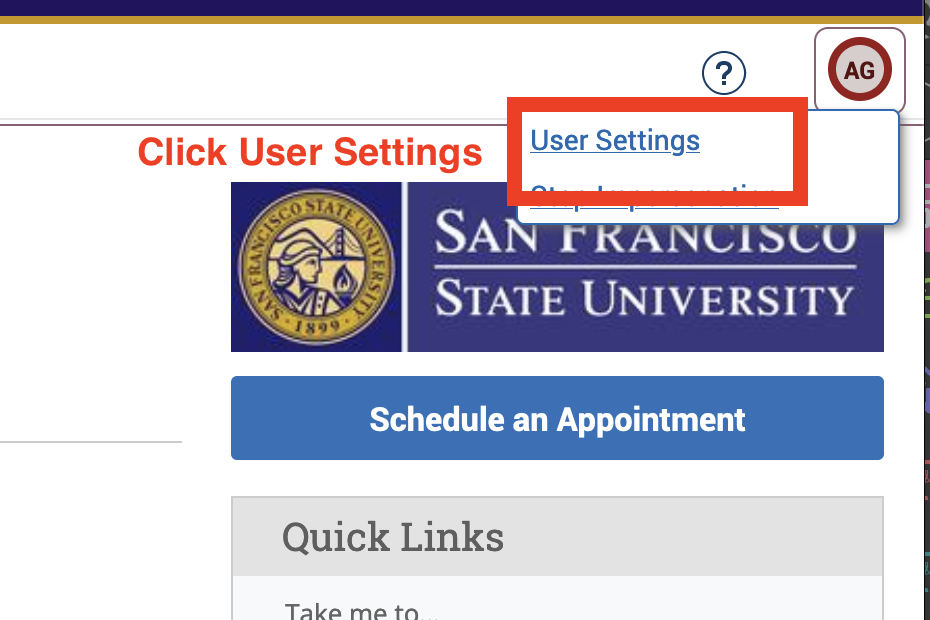 3) Click Personal Settings to View Pronoun Options
You can select from the list of pronouns, or you can create a
custom pronoun by selecting "Custom."
Select Save to set your pronoun.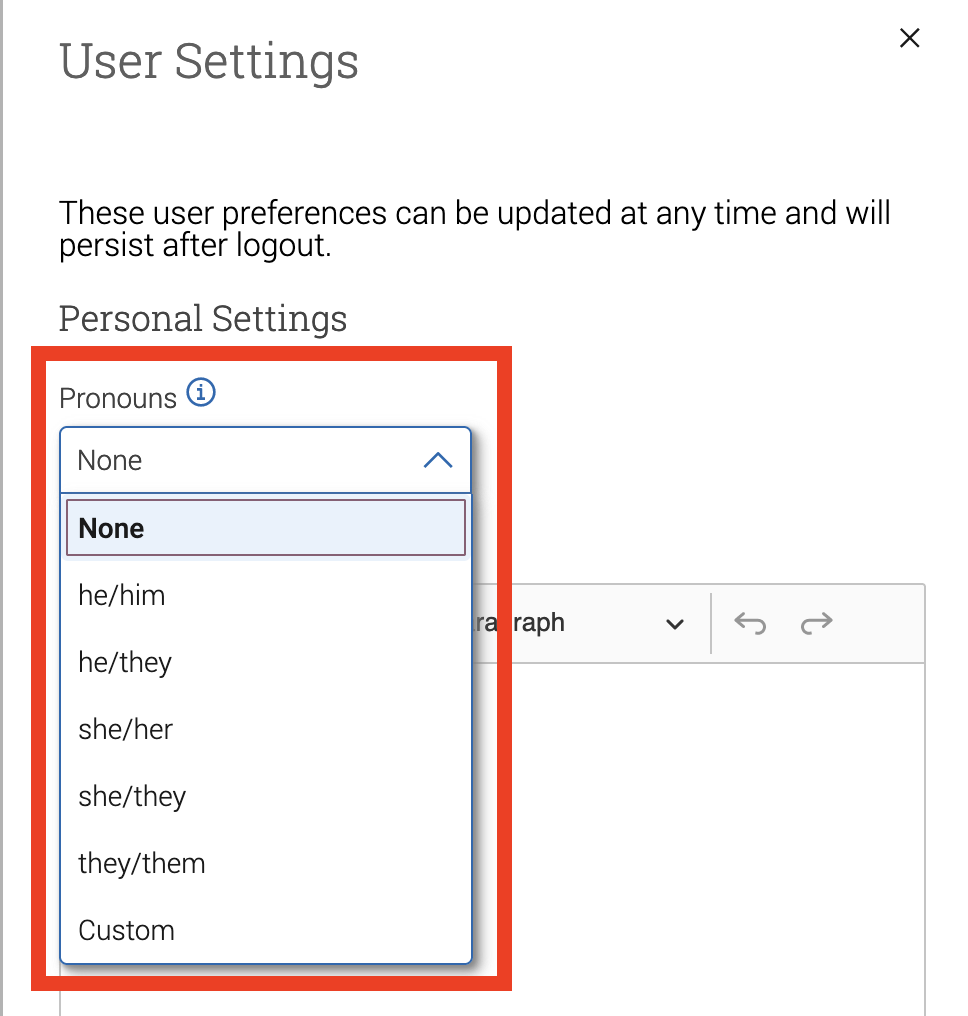 4) Creating a custom pronoun.
Select Save to set your pronoun.