In Canvas, you can download a list of student email addresses using the New Analytics feature.
Navigate to your course in Canvas.
On the right side of the Home page, select New Analytics.
At the top of the New Analytics page, select Students.
Note: If you have never used New Analytics in your course, you will likely see the message "Course data is being processed. Please come back in 24 hours". You can leave the page and come back later.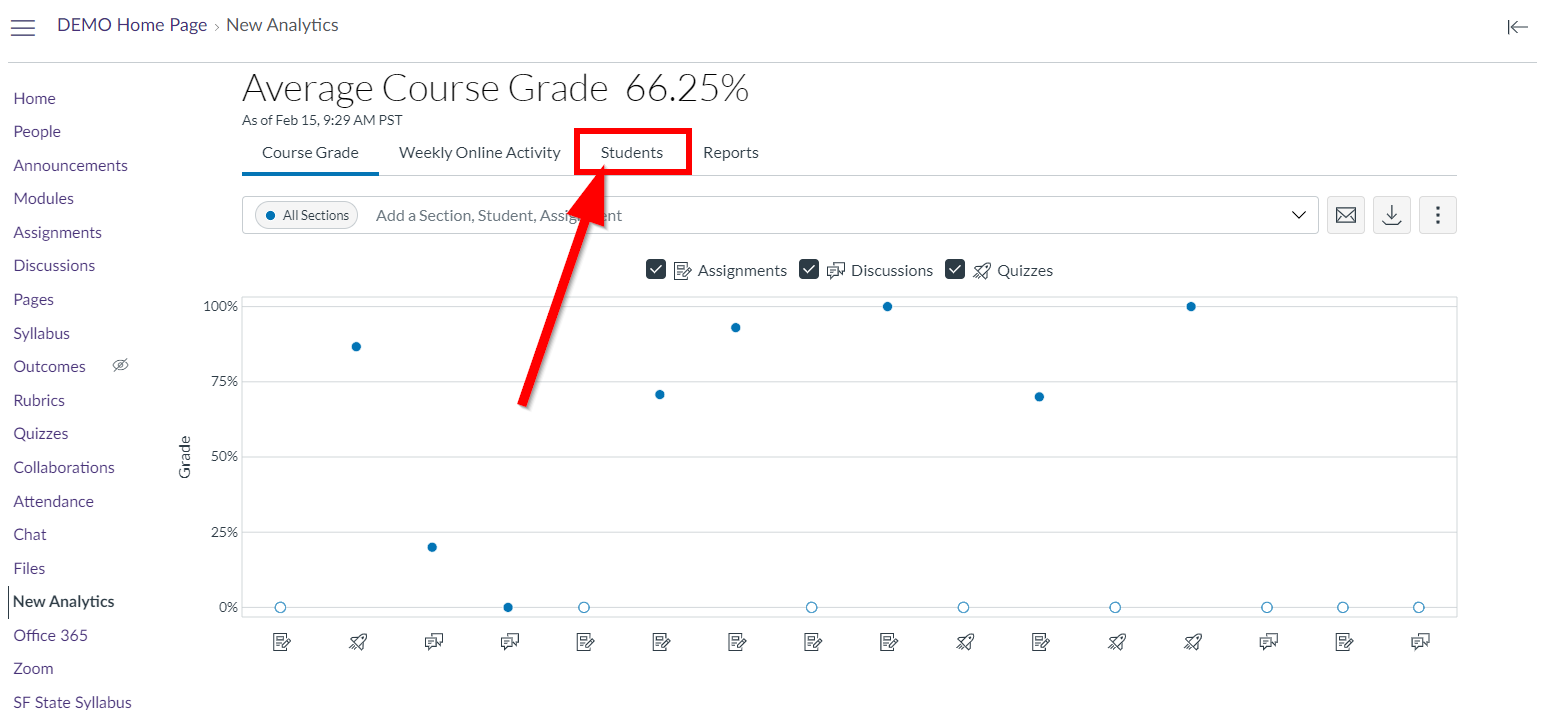 You will see a list of students enrolled in the course. Click on the download icon in the right corner of the page.
This will download a zip file containing a CSV file. You can open the CSV file in Excel to view a list of student email addresses.