In Canvas, Instructors have the ability to create a Page, which can contain text, documents, URLs, images, videos, and more. You can think of a Page in Canvas as a general webpage in your course.
Adding a new Page to your Canvas Course
1. Log in to Canvas.
2. Navigate to your course in Canvas.
3. From the left side course navigation menu, select Pages.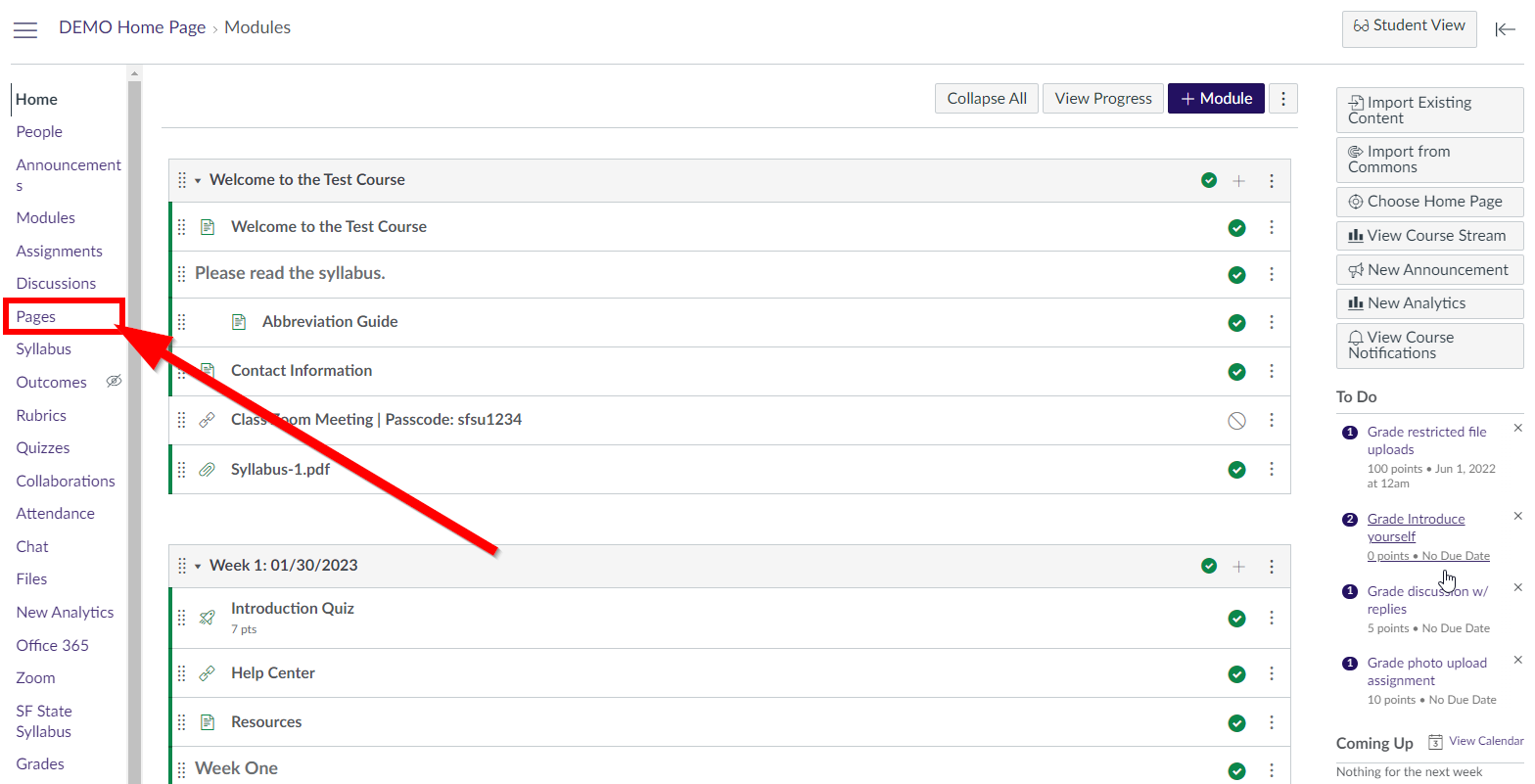 4. In the top right corner, select the purple + Page button.

5. Enter a Page Title. The Page Title will appear at the very top of the Page. The title should be named something that will help you identify this particular page later.
6. In the text box, enter any information or content. You can use the rich text editor (aka the toolbar) to enter images, documents, iLearn Videos, and more.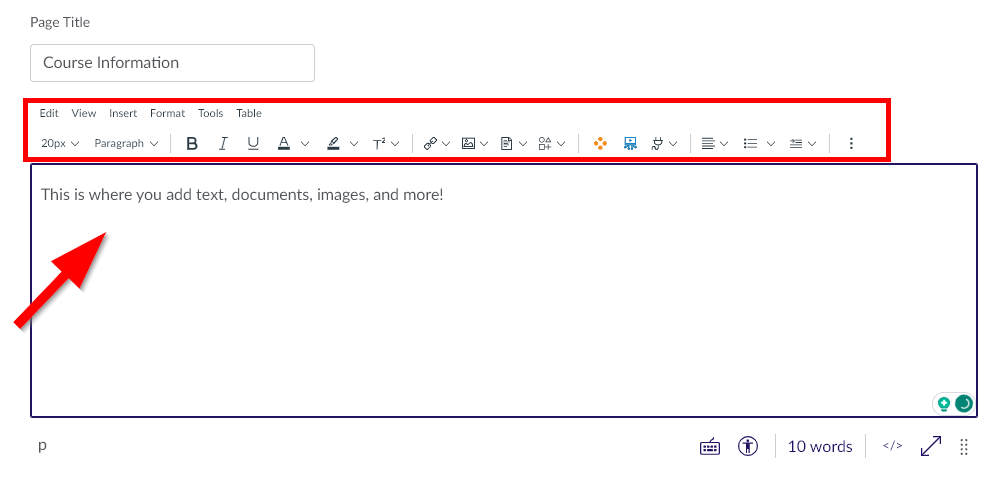 7. Once you are done adding text or other content, select Save & Publish at the bottom right corner.
You can then add the Page to a Module to make it easier for students to access.