In Canvas, you can create Pages that contain text, URLs, images, documents, videos, and more. Once you have finished creating a page, you can then add the page to a Module.
Adding an existing Page to a Module
Navigate to your course in Canvas.
On the left side course navigation menu, select Modules.
Find a module you wish to add the page to, then select the plus icon (+) directly to the right of the module's name.
Note: If you do not see any modules, you will need to create a new Module. Select the purple + Module button to add a module to your course.

4. Next to Add, click on the top drop-down menu, then select Pages.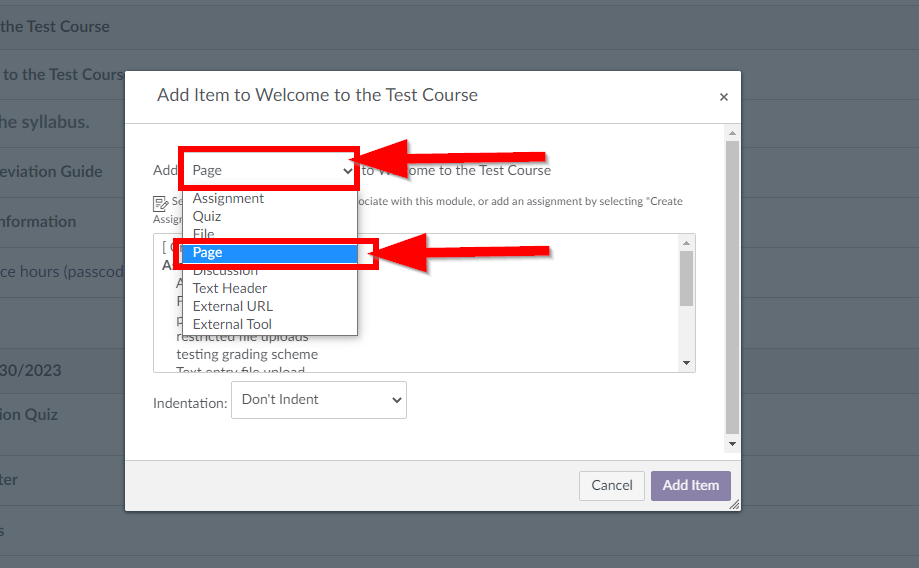 5. Click directly on the title of the page you wish to add.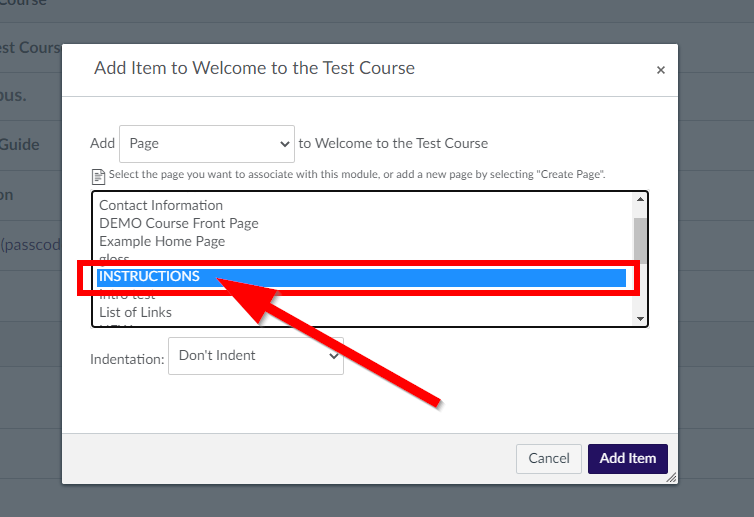 6. Select the Add Item button.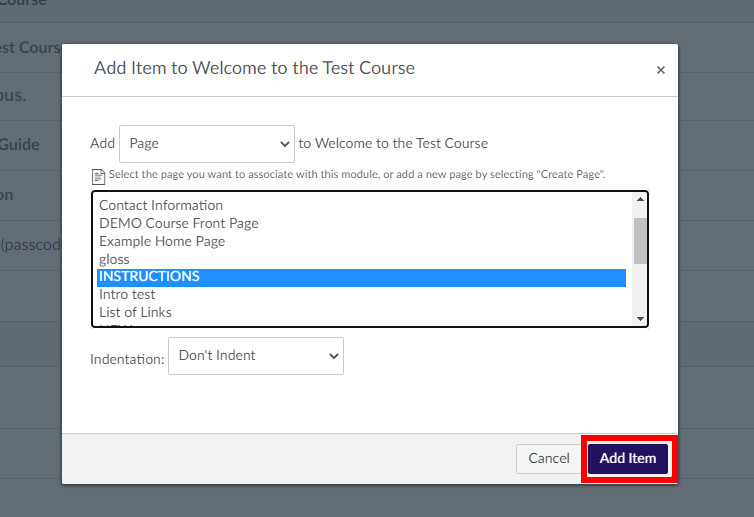 You should now see the page listed at the bottom of that specific module. You can reorganize items within a module by dragging and dropping them in their desired spot.