Requires Teacher Role.
By default, Canvas will automatically set your course Home page as the Modules area. This means that the first area students will see upon launching your Canvas course will be the list of modules. Since modules have several limitations, we recommend creating a unique Page, and then, setting it to be your course Home page.
To set up a custom home page
Navigate to your Canvas course.
Select the Pages link from the left course navigation menu.
Find the page you would like to use as your Home page, then select the three vertical dots directly to the right of it.

Note: If you have not created a page, you will need to select the purple +Page button in the top right corner in order to create a new page.

Select Use as Front Page from the drop-down menu.
Select Home from the left navigation menu.
On the right context menu, select Choose Home Page.
Select Pages Front Page, then select Save.
After saving, Canvas will automatically change your Home Page. Now, whenever you select Home from the left navigation menu, Canvas will launch your custom page instead of the list of Modules.
Example of a custom home page
This is an example of a Canvas page that was set up to be the home page of the course. We recommend keeping the home page simple and easy to navigate.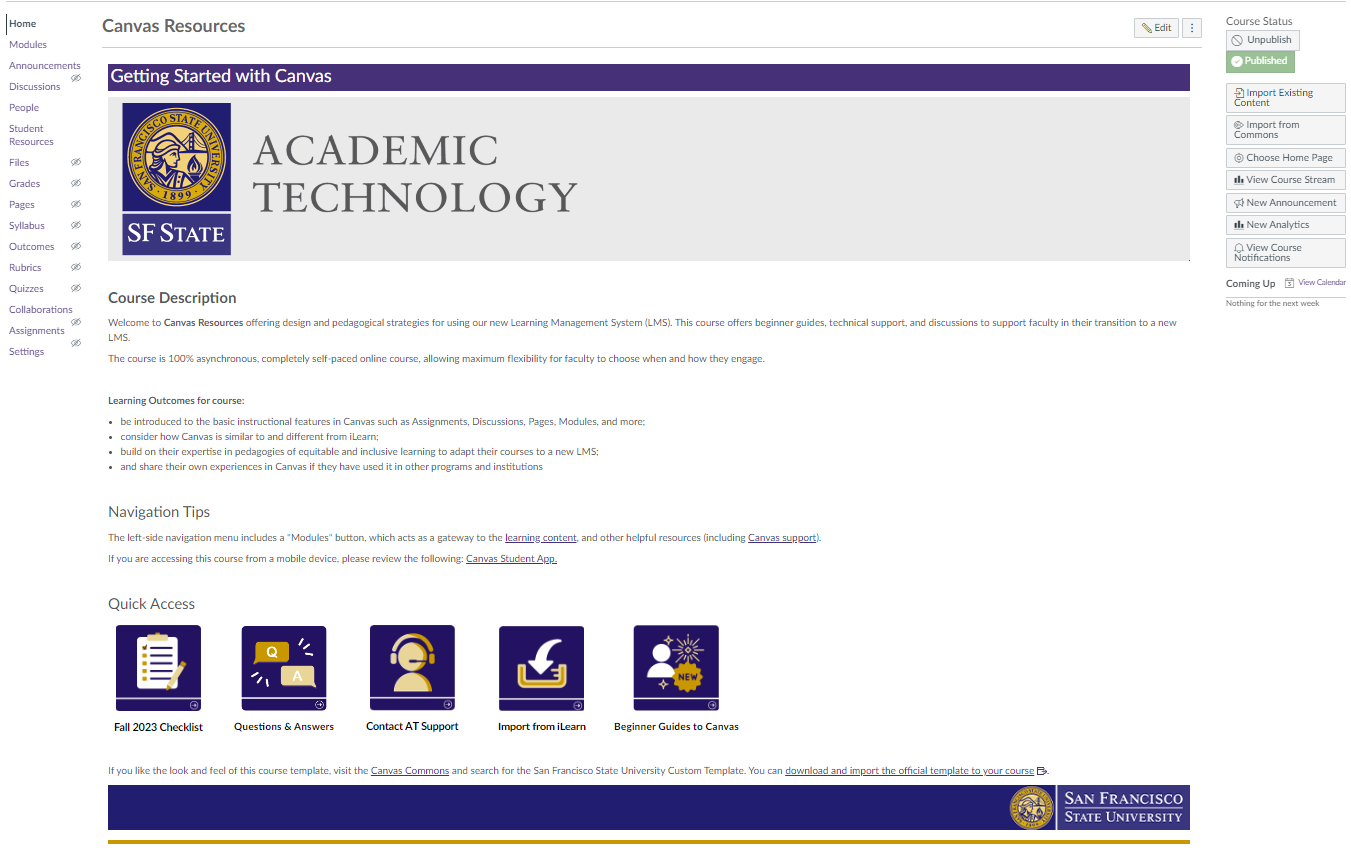 You can find a similar layout in the Canvas Commons. Search for San Francisco State University Custom Template and you can download and import it into your course.