After creating a Discussion within your Canvas course, you can then add the discussion to a specific module to provide easier access for students.
1. Log in to Canvas via https://canvas.sfsu.edu/.
2. Navigate to your course in Canvas.
3. From the left side course navigation menu, select Modules.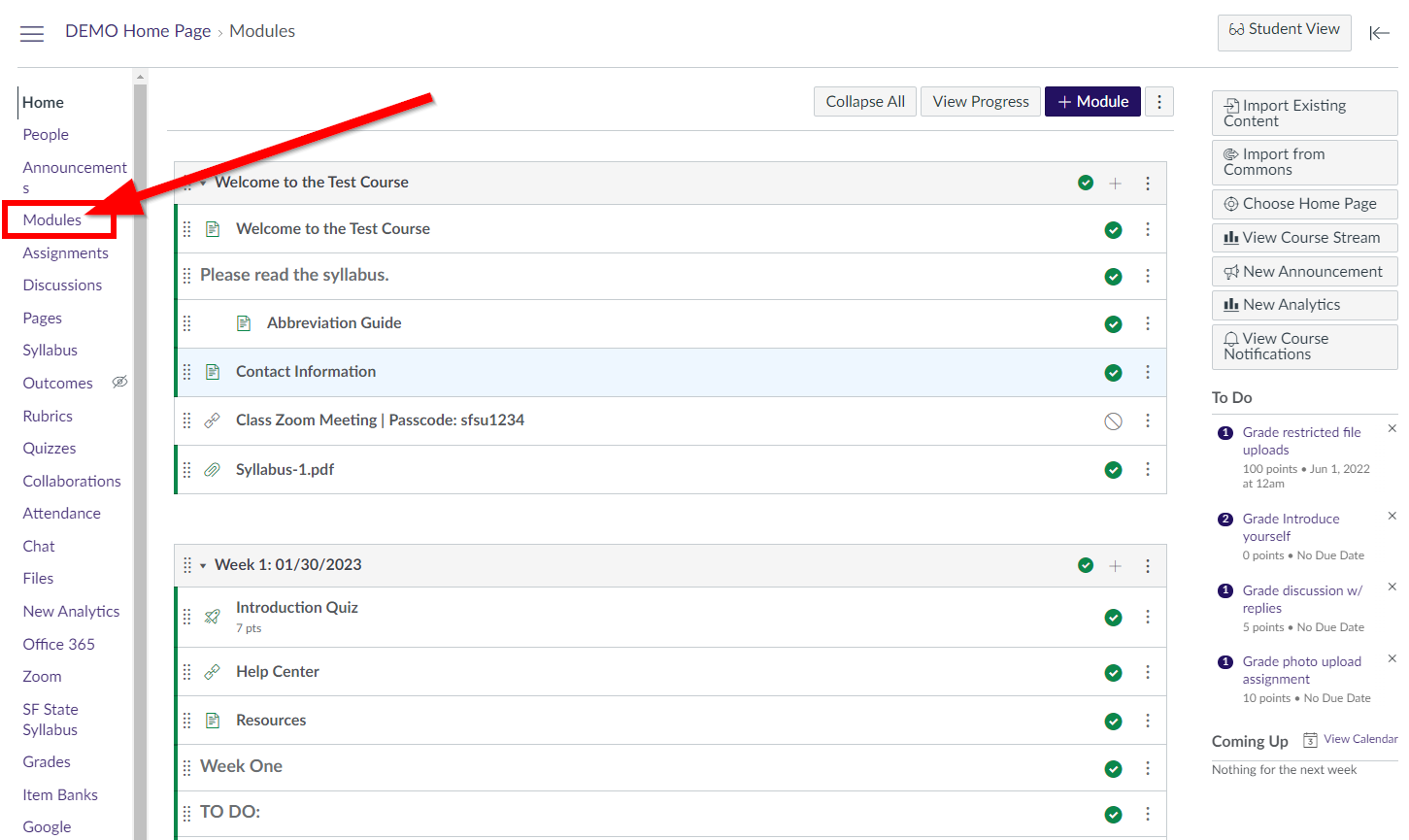 4. On the list of Modules, find the specific module you would like to add the discussion to, then select the plus icon (+) directly to the right of the module header.

5. Next to Add, select Discussion from the top drop-down menu.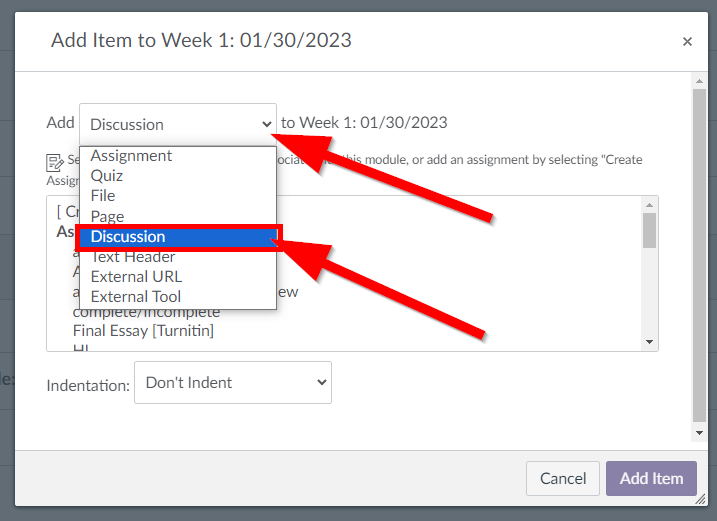 6. A list of previously created discussions will auto-populate in the box below. Select directly on the title of the discussion that you wish to add.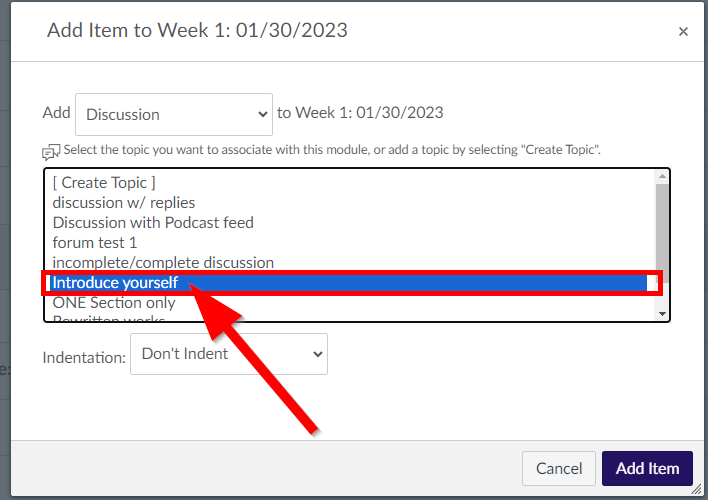 7. Select Add Item.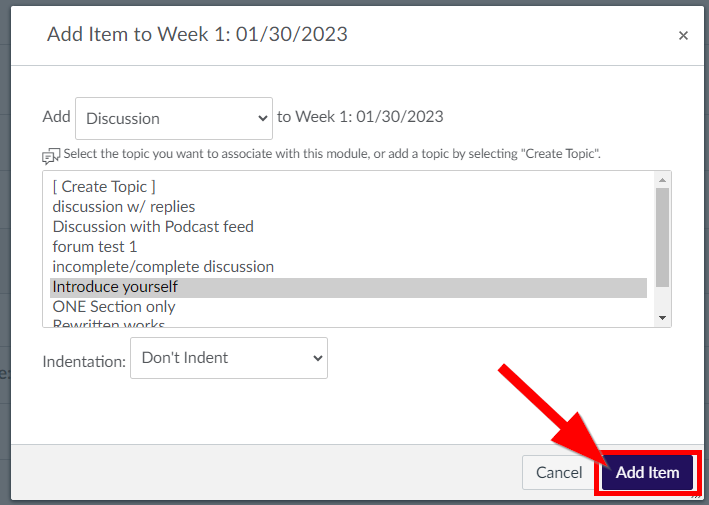 The discussion will be added to the very bottom of that specific module. Use the eight vertical dots on the left of the discussion title to move it.