Requires Teacher Role.
One of the main ways to add iLearn Videos to your course is to use a Page in Canvas.
1. Navigate to your Canvas course.
2. From the left side course navigation menu, select Pages.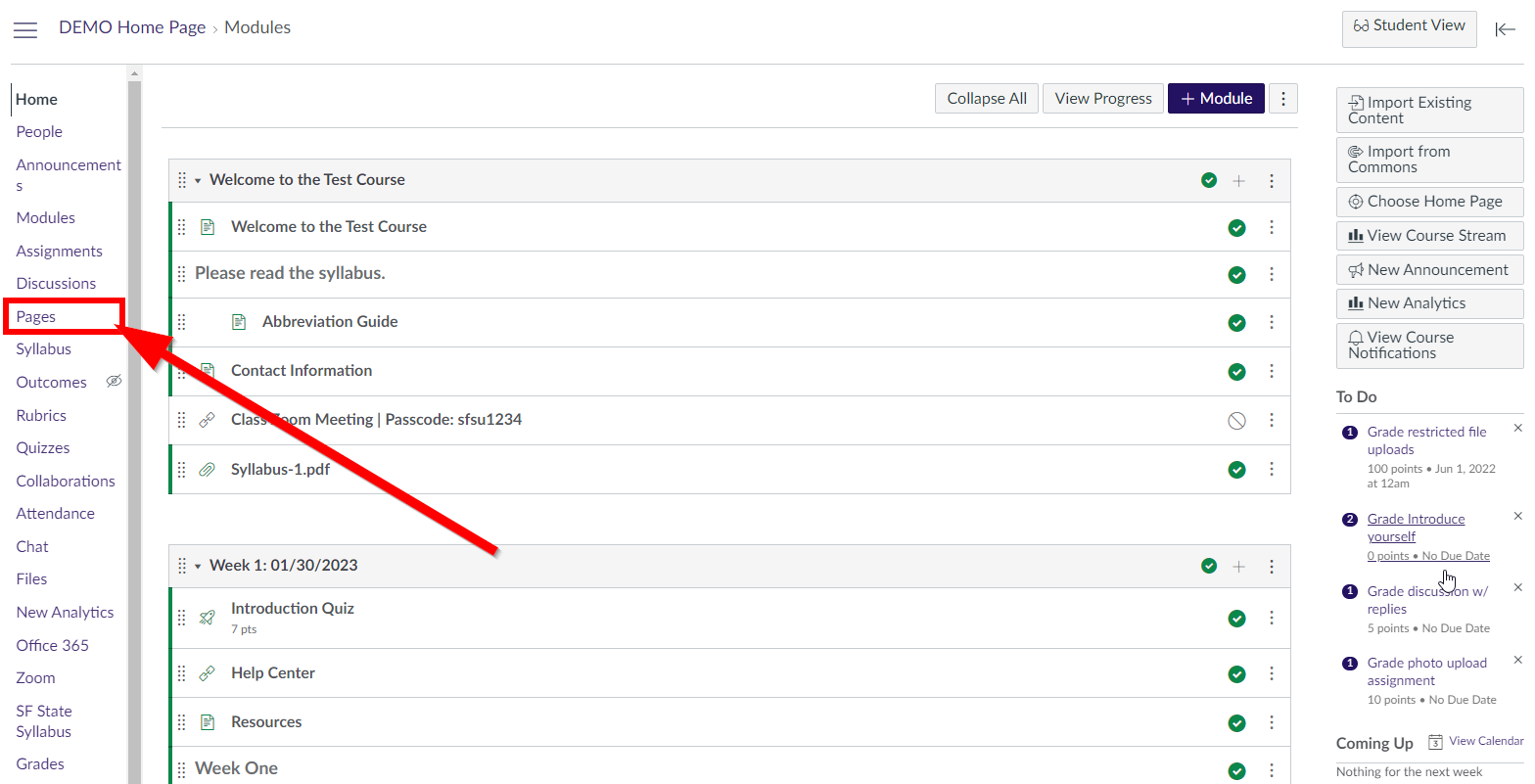 3. Find the page you would like to add the video to, then select the Page title.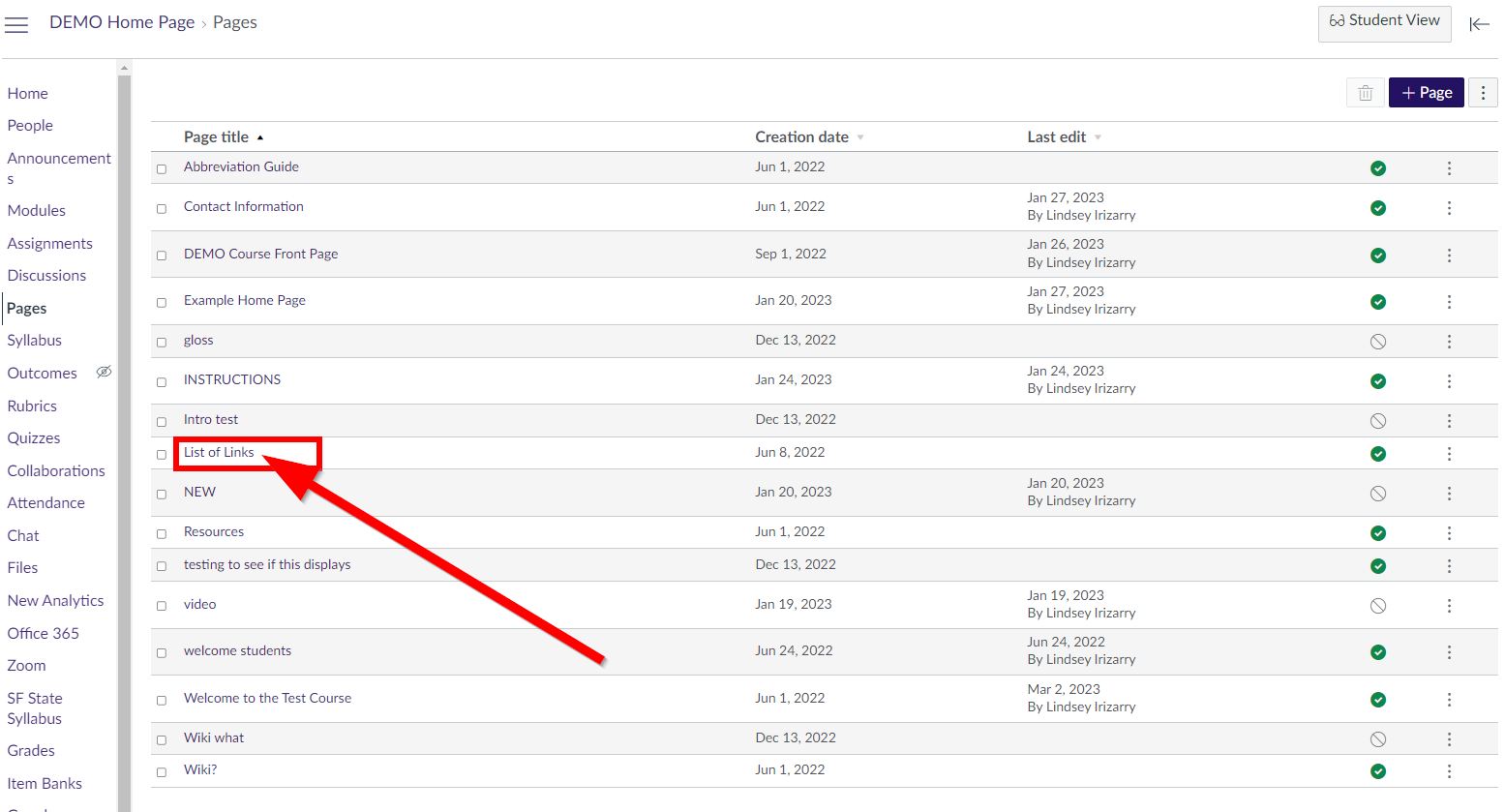 4. In the top right corner, select Edit.

5. Select the purple iLearn Video icon in the rich text editor.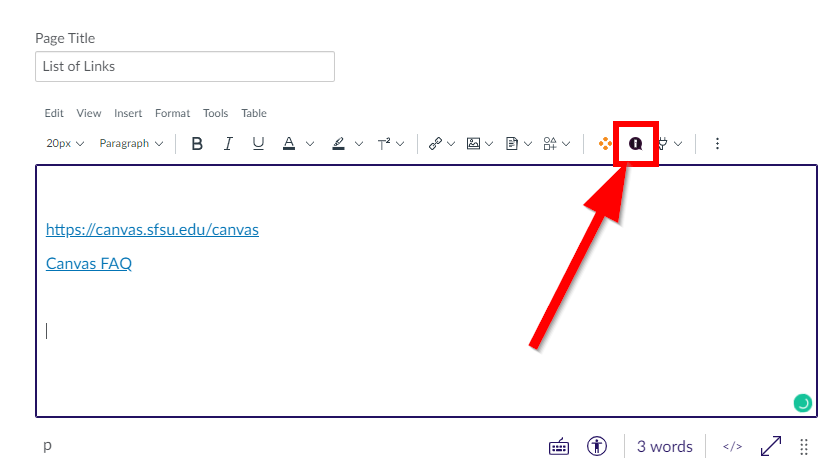 6. In the pop-up, search and select the video you wish to add.
7. A link to the iLearn video will appear in the large text box. Once you've finished adding and editing the page, select Save.