As a part of our Canvas instance, the Box LTI is built into every Canvas course. Instructors have the ability to link their Box accounts to their Canvas course to easily access files and save on storage. Each course in Canvas has a course quota of 2GB, so if you run low on space, Box can help. Anything uploaded through Box will not count against your course quota.
Linking to Box in your Canvas course
To link your Box account to Canvas follow these instructions:
Navigate to your Canvas course.
Select the Box link from the left course navigation menu.
Note: If you do not see the Box link on the left menu, you will need to enable it in your course navigation settings: https://athelp.sfsu.edu/hc/en-us/articles/6543406852243-Enabling-and-disabling-features-in-the-navigation-bar
3. Select the button Secure Log In.
4. In the pop-up window, enter your SF State email address, then select Next.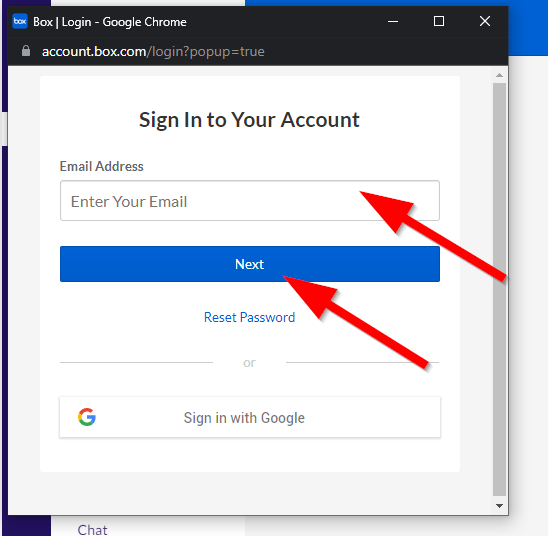 5. You will be redirected to the SF State Global Login, enter your SFSU credentials to complete the login.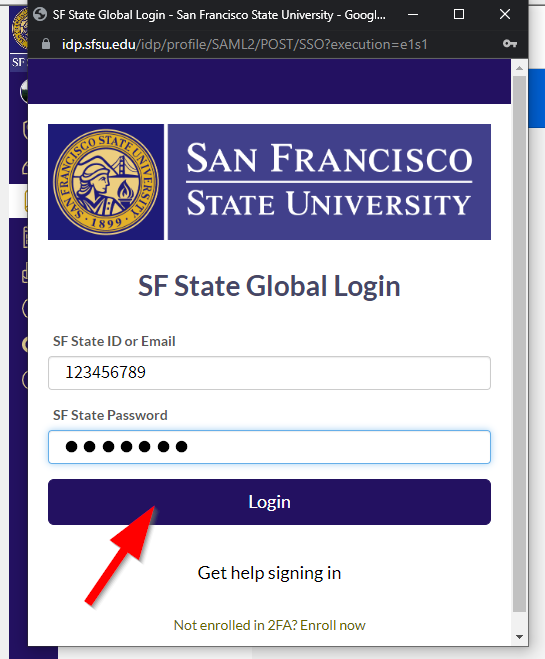 6. Close out of the pop-up window and navigate back to Canvas. You will see a blue screen with two clouds. Using your cursor, drag the white cloud into the dark cloud to unlock your Box content.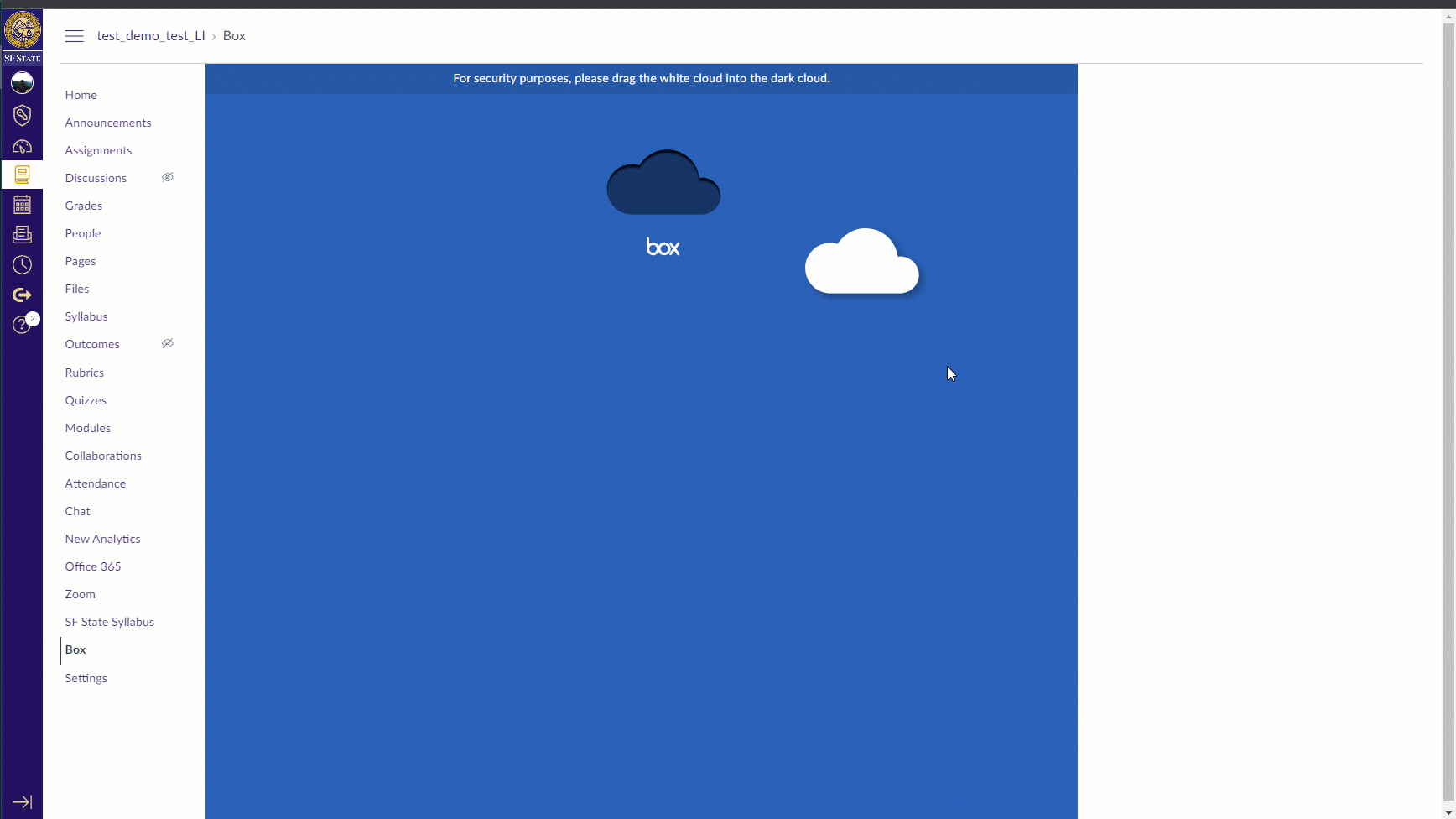 Adding a file from Box using the External Tool
You can attach files from Box to a Canvas module. This eliminates the step of having to download a file onto your device and then, re-upload it to Canvas.
Navigate to your Canvas course.
Select the Modules link from the left course navigation menu.
Select the + icon on the Module you wish to add the file to.
Select External Tool from the Add drop-down menu, then select Box from the list below.
In the pop-up, click on the Select from Box button.
Find your file in the Box File Picker, select the radio button directly to the right of the file, then select the Choose button.
You can confirm that your Box file is attached via the URL field. You may also want to change the Page Name because it will include the file extension, then select Add Item.
The Box file will then be added to the bottom of that module. You can select the name of the file to preview it.