Requires Teacher Role.
By default, Canvas displays the total course grade as a percentage in the gradebook and on the Grades page of individual students.
Default Total Column in Grades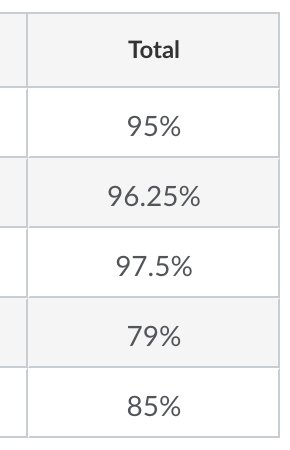 To display the total course grade as a letter grade
Navigate to your course in Canvas.
On the left, from the course navigation menu, select Settings.
Select the Course Details tab.
At the Grading Scheme option, select the "Enable course grading scheme" check box. After checking the box, a drop down menu will appear below, which gives you the option to select a specific grading scheme.

Note: To set a custom grading scheme, select the "Manage All Grading Schemes" link, then select "+ Add grading scheme".
5. At the bottom of the page, select the Update Course Details button.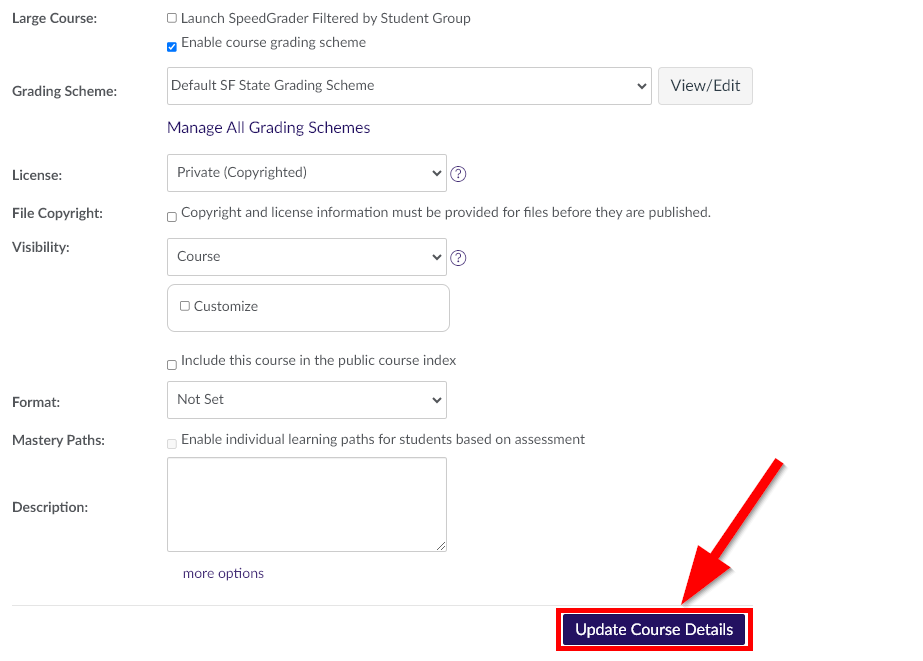 The total course grade will now be displayed as a percentage and a letter grade in the gradebook and on the Grades page of individual students.

New Total Column in Grades