Once videos have been uploaded to Canvas Studio, the owner of the video has the ability to share it with other SFSU users in Canvas.
1. Log in to Canvas via https://canvas.sfsu.edu/.
2. Select Studio from the Global Navigation menu.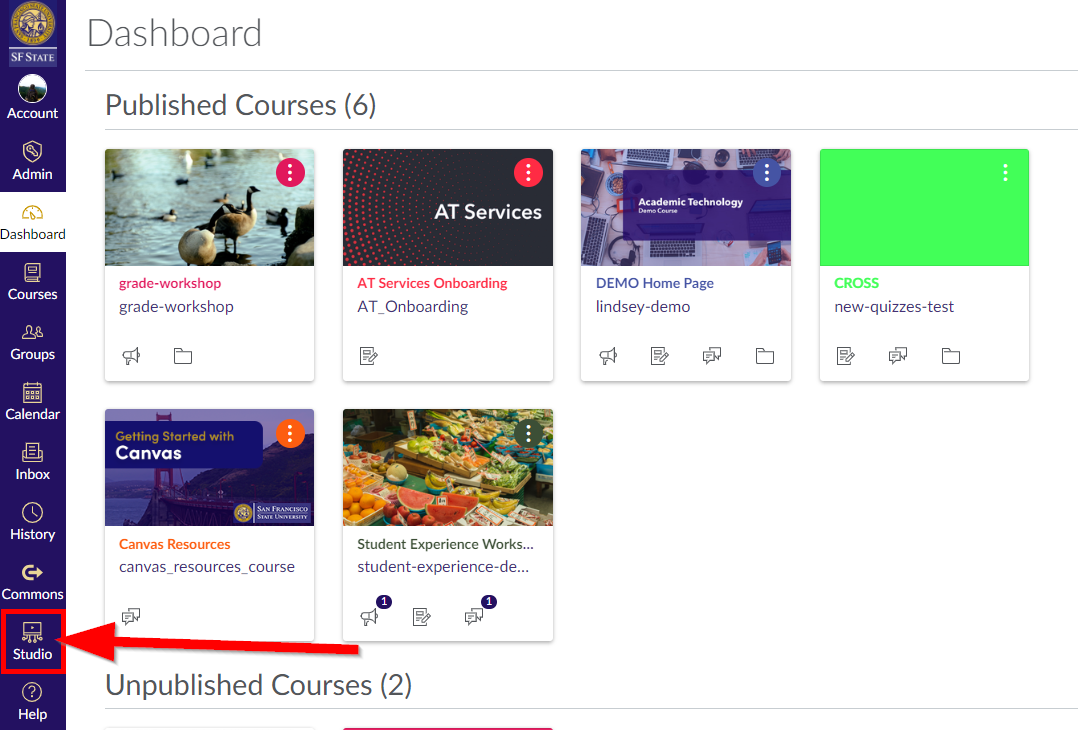 3. Find the video listed in My Library and select the three dots in the lower right corner.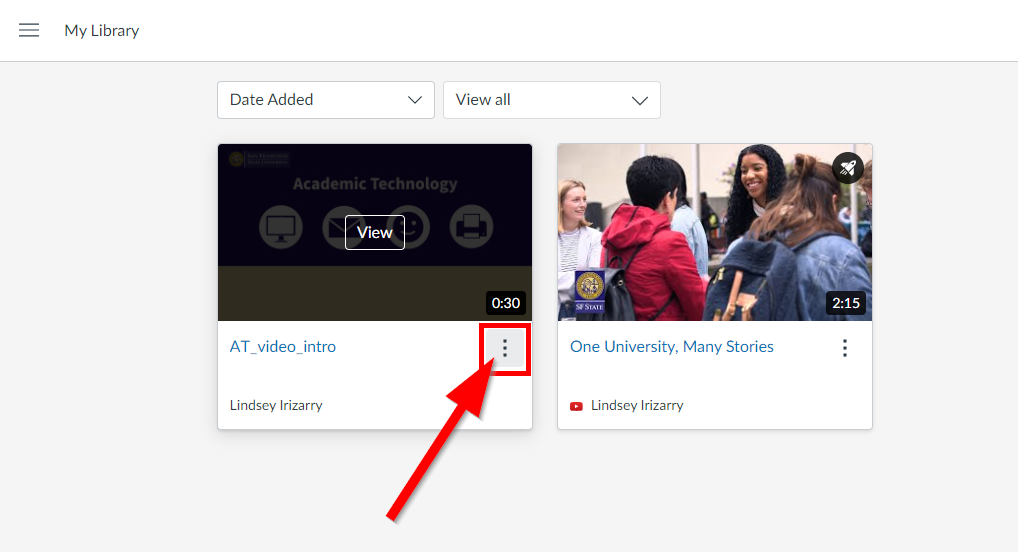 4. Select Share Media.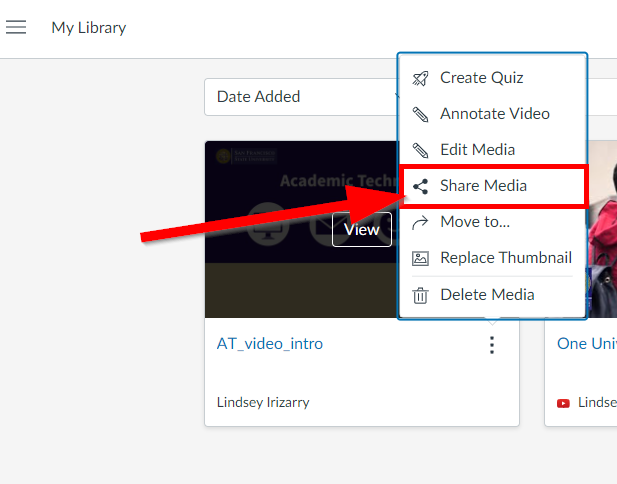 5. On the People tab, in the "Type to add people or groups" field, enter the person's name or SFSU email address. Select the name from the auto-populated list.
Note: Studio videos can only be shared with other SF State Canvas users.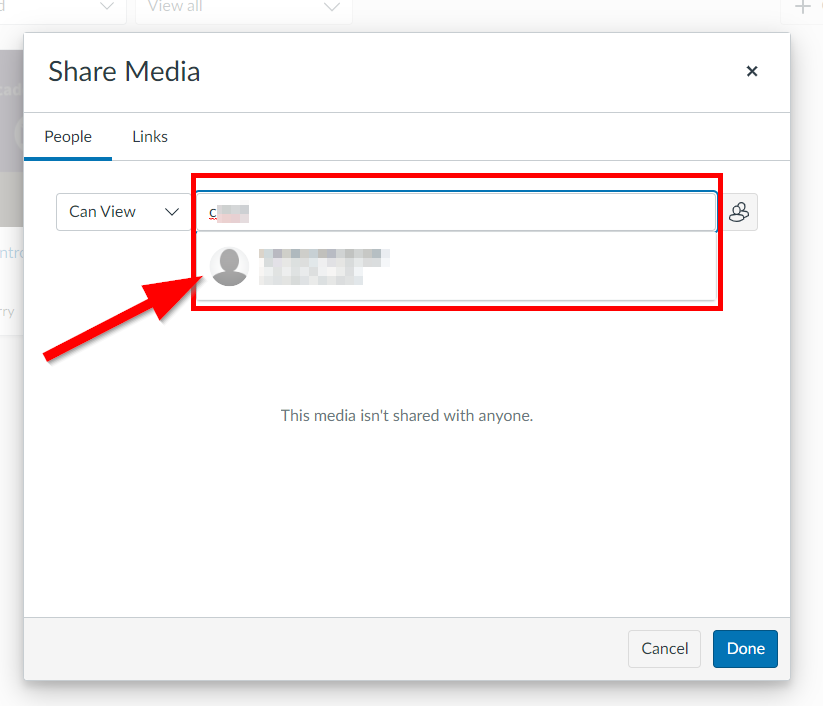 6. To the right of the person's name, select the drop-down menu to change the type of access you wish the other person to have.
Can Edit: Editors can view, edit, delete, download, copy, and share this media
Can View: Viewers can view, copy, and share this media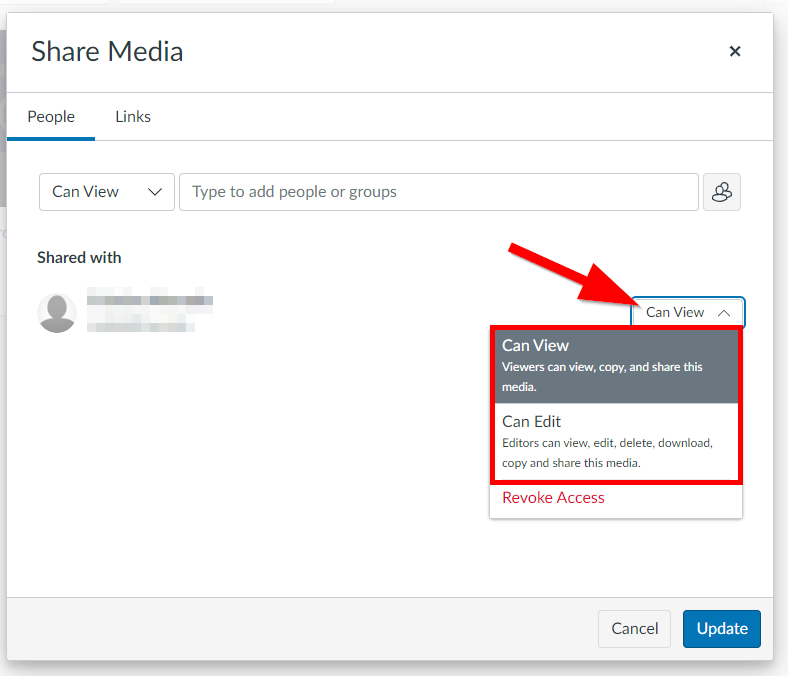 7. Select Update.
The person who the content was shared with can then access it by going to the Shared with Me section of their Canvas Studio.