Once content has been uploaded to Canvas Studio, users have the ability to download it onto their devices. Downloading content from Canvas Studio is useful in the case of losing or misplacing the original file.
1. Log in to Canvas via https://canvas.sfsu.edu/
2. From the Global Navigation menu, select Studio.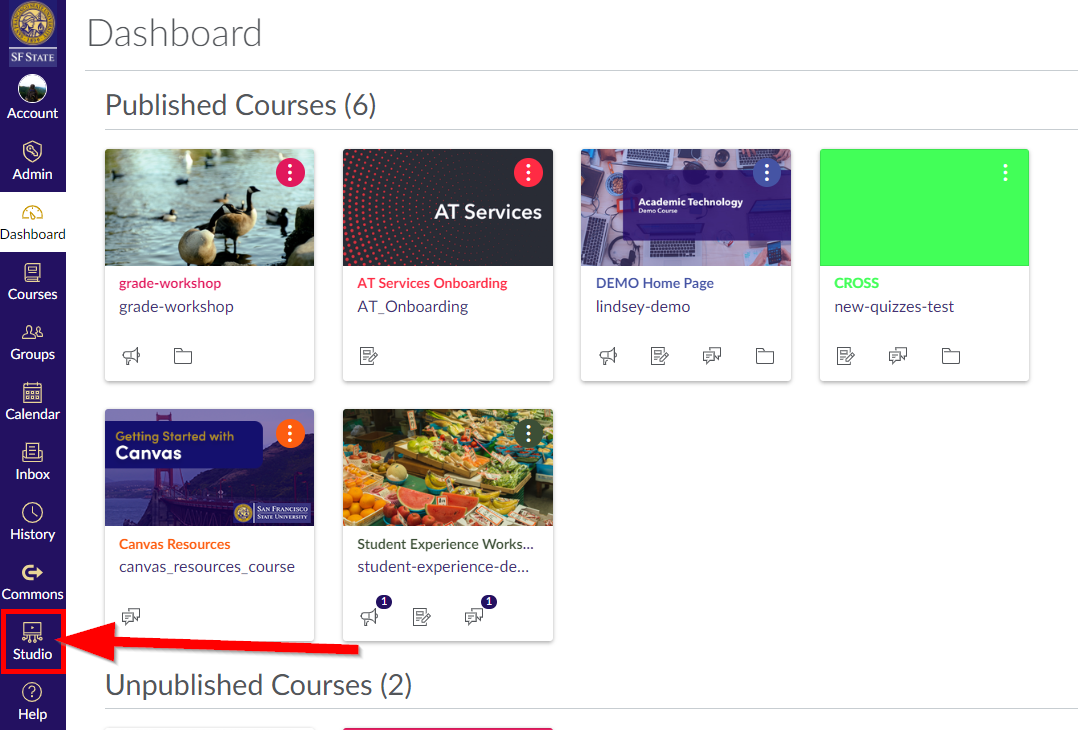 3. Find or search for the content you wish to download. Select the content from My Library by clicking directly on the thumbnail.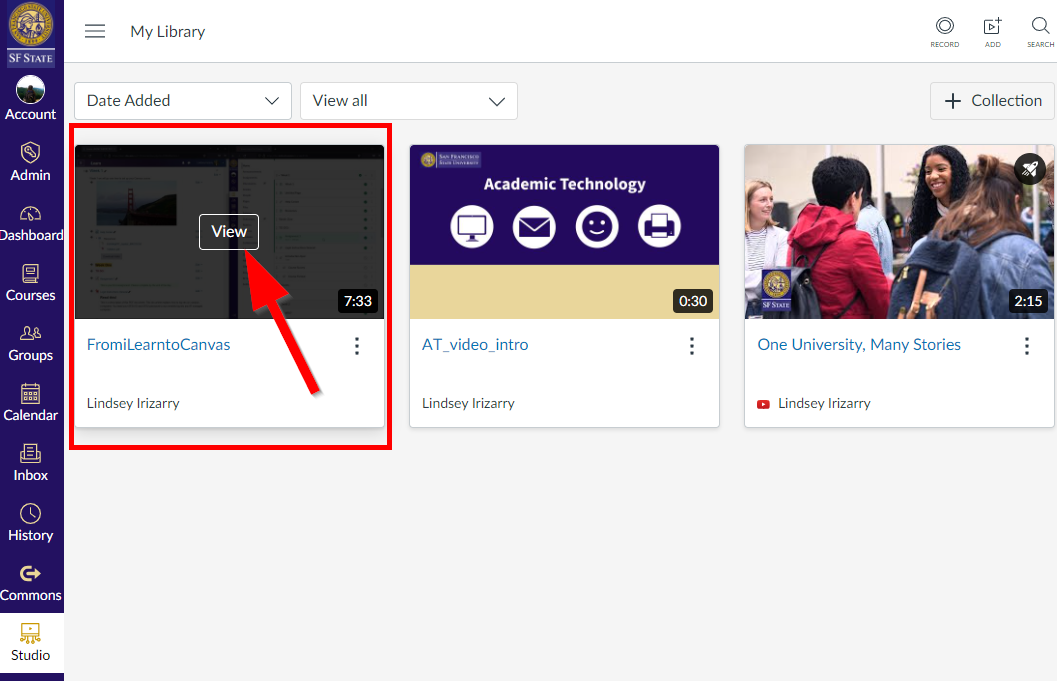 4. On the right side of the video player, select the vertical three dots.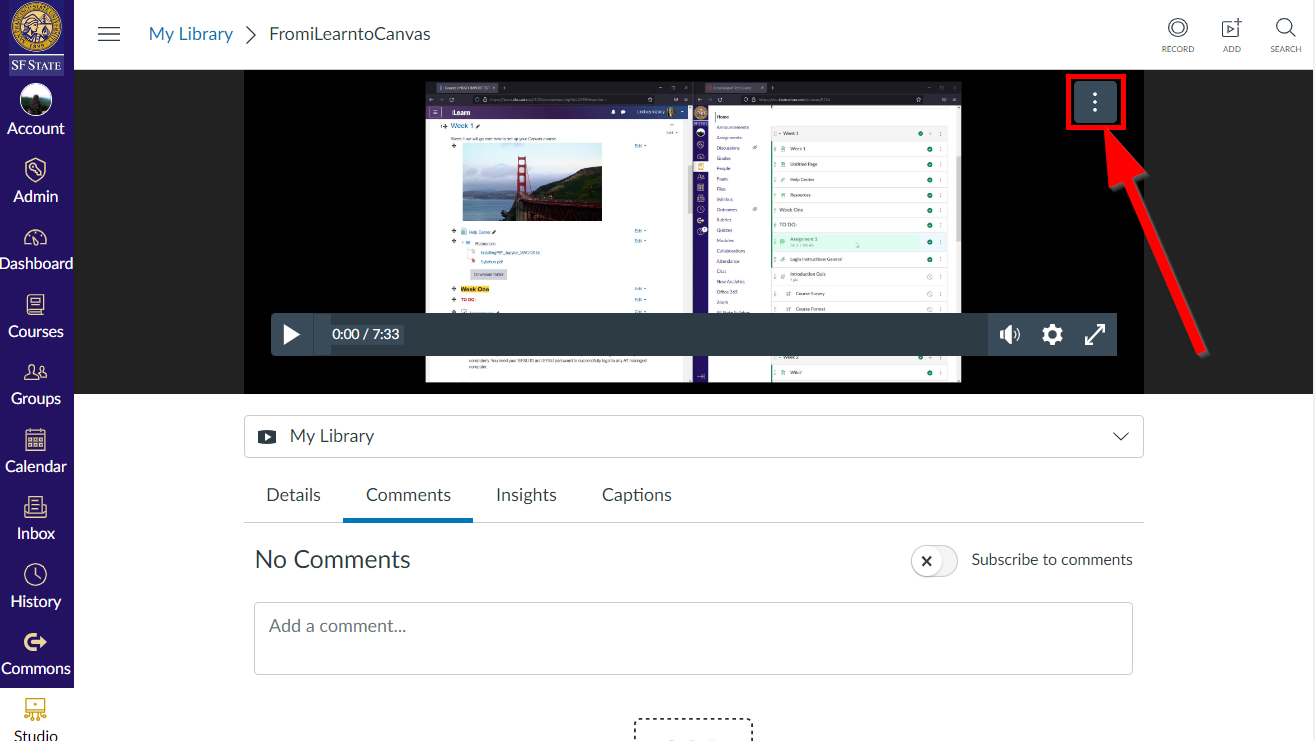 5. From the drop-down menu, select Download Media.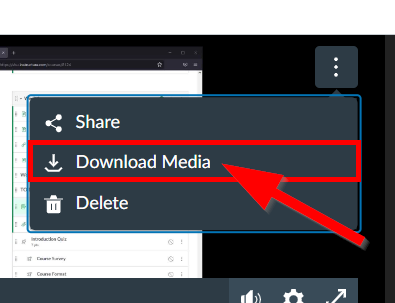 The media will automatically download onto your device.