Requires Teacher Role.
One of the ways instructors can add Canvas Studio content to their course is by adding it directly to a Module.
1. Navigate to your course in Canvas.
2. From the left-side course navigation menu, select Modules.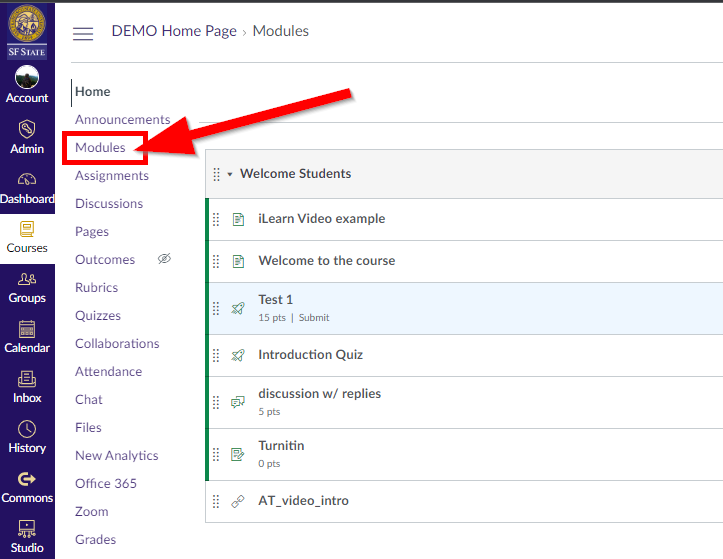 3. Find the module that you want the video to be added to, then select the (+) plus icon directly to the right of it.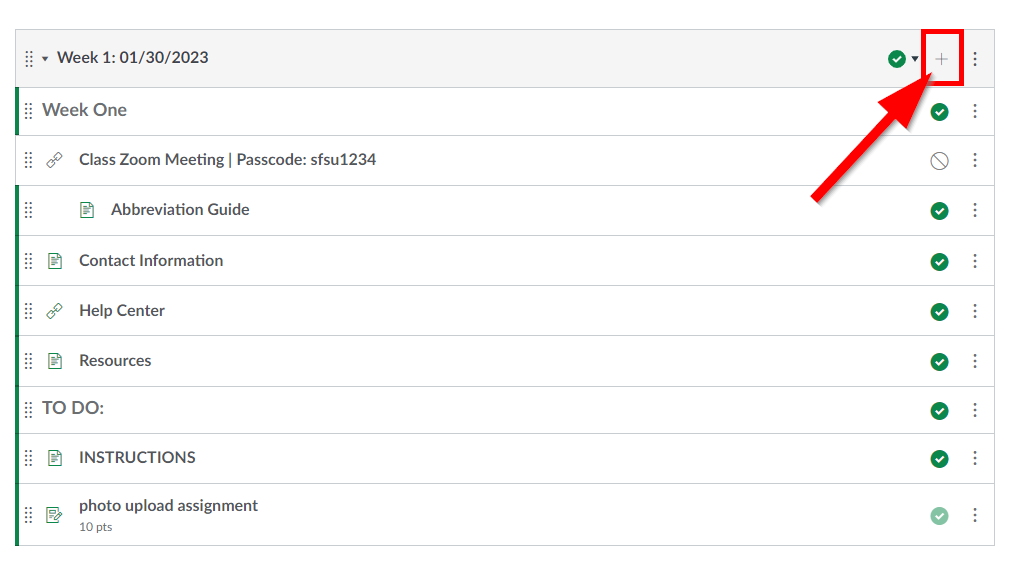 4. In the pop-up, select the top drop-down menu and choose External Tool from the list.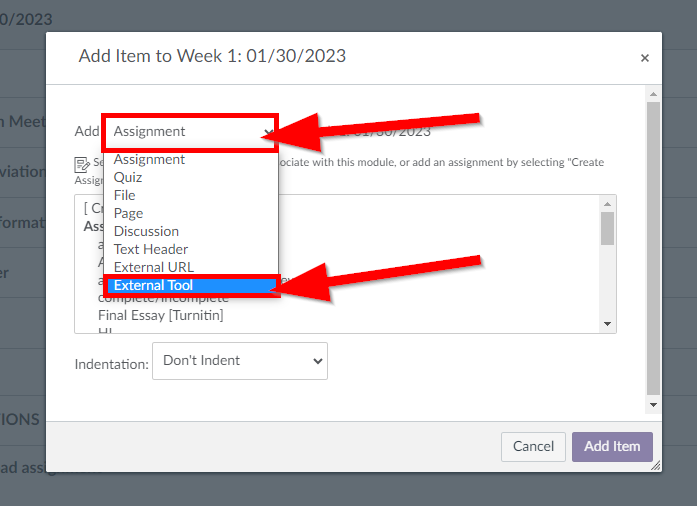 5. From the list, choose Canvas Studio.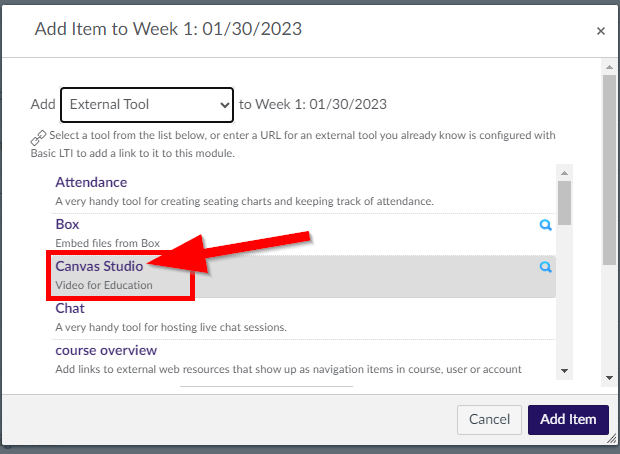 6. Any previously uploaded videos will appear in My Library; select the specific video you wish to add by clicking directly on it.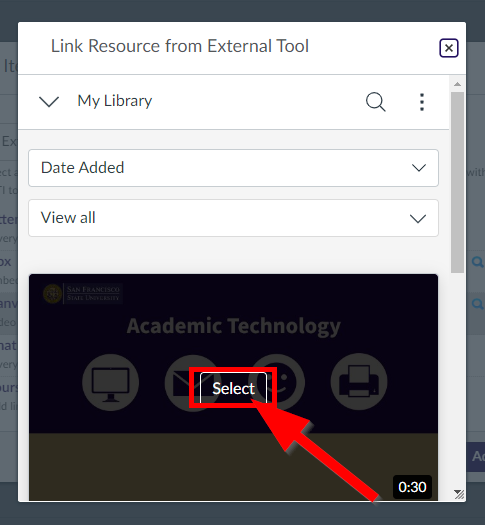 7. Select Embed.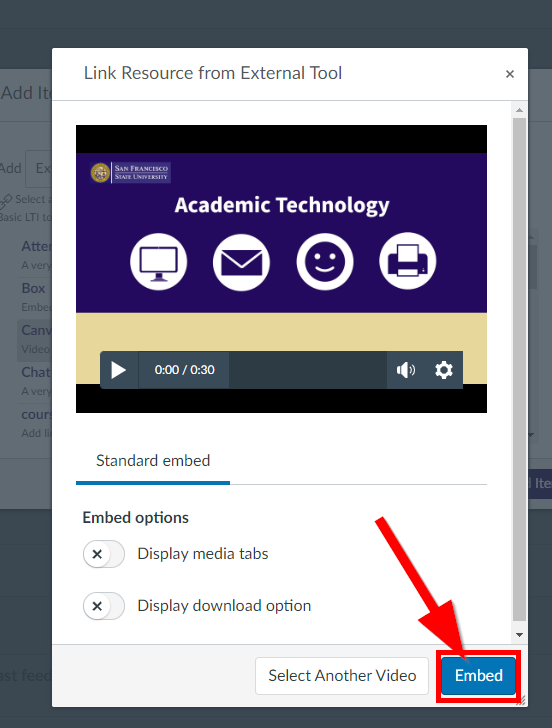 8. Select Add Item.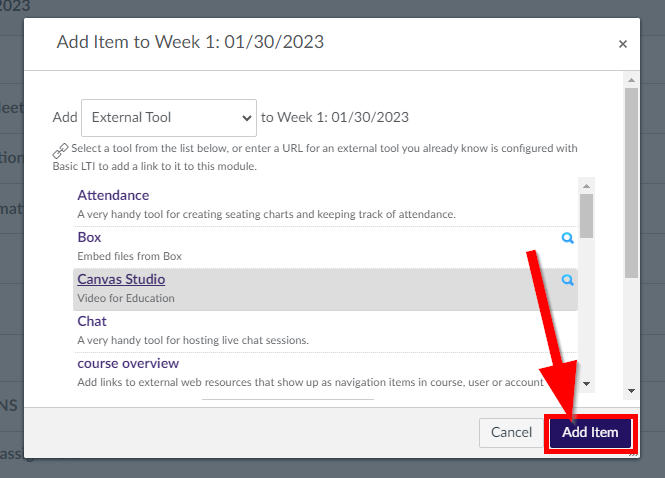 The video will be added to the very bottom of the module. You can rename the video by selecting the three dots directly to the right of it, then selecting Edit.